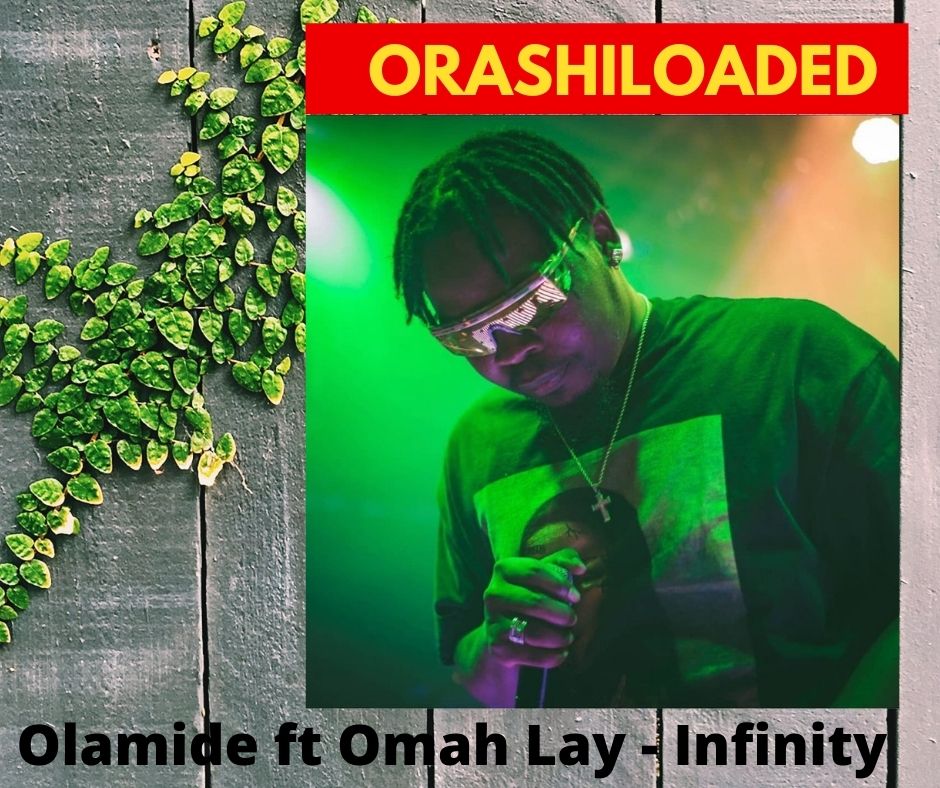 The much anticipated collabo between Olamide and Omah Lay is finally here. The track is titled "Infinity" and it is certainly a banger you don't want to miss out on!!!
Olamide ft Omah Lay – Infinity
The song talks about sexual experience between the both stars and their girls. Omah starts with a thrilling lyrics talking about putting it in (sex). Then Olamide came on and gave his own part. Great song from both superstars!!!
Olamide came up with a thrilling rap line and made the song a hit. While omah lay did most of the singing. The song was released few weeks ago with the Olamide carp diem Album. It is doing really great in the music industry with thousands of downloads and streams from online streaming platform. 
Omah Lay
Fans have for long been wanting to see a collaboration from both superstars. And when it happened, it certainly was great. Omah lay is one of the fastest rising young artists in Nigeria doubt great for himself. Omah lay has by far had the most thrilling career in the Nigerian music industry this year. It is even alleged by fans that he has not released a bad song this year.
Every song omah lay has done this year has been a hit back to back. Making it quite amazing from the fact that he is just an upcoming artist in the industry. Normally it would take years for a new artist to blend into the music industry, but Omah lay has proved to us that hard work and talent is all we really need to achieve success in life. He rose to limelight by just giving us some really good vibe. His songs are all danceable to and are so much enjoyable to listen to. You simply can't get enough of the genius masterpieces, this guy creative. 
Olamide
Therefore, the YBNL Olamide boss could not resist but feature him on his album. Olamide is known for raising young artist. He couldn't resist but give the young talent collobo on his album. The song is currently doing well, as major radio stations in the country are playing the song.
So Far About The Song Olamide ft Omah Lay – Infinity
Infinity could be said to be the best song of 2020. It literally went so big at the end of the year that everyone was sing to the song all day long. Parties just could not resist but play this song. Dj  all over the country could not also resist this song. It literally was the biggest song of 2020 if you ask me. The perfect combination of Olamide and omah lay simple took this song from just ordinary to extraordinary. No one would certainly believe this song will hit such great height as it did. 
The Nigerian music industry was completely taken by surprise due to this song. It really was a massive hit that blew our airwaves. The vibe and energy of this song was totally out of, his world. You could only just dance along to it when it is being played. Lot of people had this song on reply every time. Literally you could listen to it all day long and still not get bored of the melodious tune. 
Thought Of The Song Olamide ft Omah Lay – Infinity
With just days of it release the songs have already raked in millions of streams from digital streaming platforms. It has also been receiving massive airplay from both radio and TV stations across the country. It really a song fans are loving and giving to everywhere. For me, it deserves wining the award for best song in 2020. Social media can't have enough of the song as people, both celebrities have been joining the slow walk challenge and it is always this song in the play. There is certainly no doubt Omah lay gave us the best in 2020. Not forgetting the YBNL boss also Olamide, who made it possible for a possible collabo. Check ratings below
Song Ratings: Olamide ft Omah Lay – Infinity
The lyrics of the song was totally on point as omah lay voice was as unique as ever. Olamide rap line was also on point. The production of the song was not disappointing too, and I love the bear used in the song. It was a mid tempo beat song. 
It is save to say omah lah brought out the fire in this song. Omah lay totally brought his A game and made this song quite a very big one. From his unique intro to the catchy chorus line, it was just too good to be true. The whole setting was a total vibe from the start to the end. It was certainly one of the best song we had in 2020. Olamide totally vibed with omah lah throughout the song and it all cans out really great and melodious. The energy of the song can easily be felt through the song. It certainly was great to see Olamide and Omah Lay on this one.
Vocal – 8/10
Lyrics – 7/10
Production – 7/10
Kindly Let Us Know Your Opinio On This song