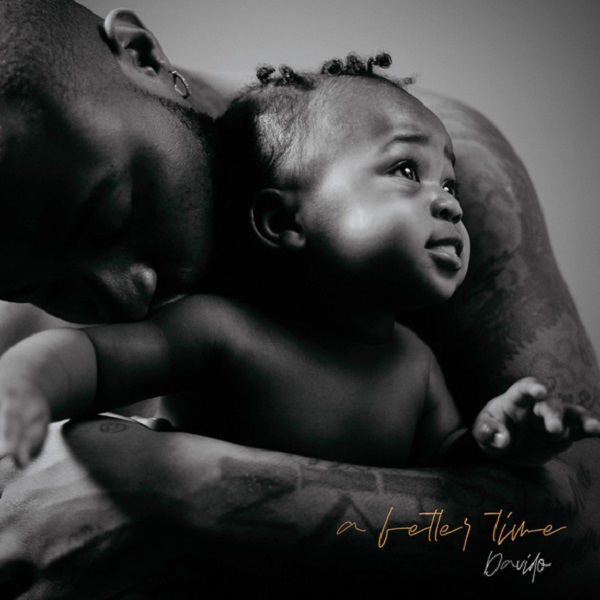 Nigeria award winning singer Davido comes up with another hit track off his recent album "A Better Time". Davido features Tiwa Savage on this love track titled "Tanana". Tanana is an up tempo Afrobeat song with thrilling melodies that is sure to make any party stand on their feet.
The track has been anticipated for long as, Davido and Tiwa savage haven't given fans a collabo for long. It was a collabo that fans have been waiting for for a time now. And it finally here, and believe me it was a real banger!!! As both artist connected and vibed throughout the song. 
[Davido:]
Davido recently released his album " A Better Time" and to fan's delight it was full of top artists all over the world and Tiwa wasn't excluded from that list. Davido had to team up with Tiwa Savage to give fans this track.
Album Cover
Reviewing The Song, Davido Ft Tiwa Savage – Tanana
The song is a love song that talks about the both artist feeling for the person they love. It was more like a confession and persuasion time. Davido started the song with a thrilling intro before Tiwa Savage took over with her vocals, which was just melodious and superb if you'd ask me.
The unique collaboration between Tiwa savage and Davido was just out of this world. It was the coming together of two magical people who wants to make music. It just could not get any where better as fans just could not resist but was intrigued by the vibe of the song. It was so lovely that all you can do as a music lover is just vibe along to it in any way there is to vibe along to.
[Tiwa Savage:] 
Tiwa savage has had a quiet year and has only managed to drop a few hit since the year started. Nonetheless, the singer has been involved in some notable projects. Tiwa is easily one of fans favorite and has over the years thrilled fans with her sensational production and music. He last song is a song that is all about the meaning of the word itself. Tiwa tries to pass a message of how all she want to do, is to see her life change and not have to worry about things she can't control or won't happen.
Fans are also still worried about her. They have been asking if she is doing well due to her breakup with her husband teebliz. It goes without saying that this happenings has also contributed to her not totally being in the music industry as she used to be. Tiwa has over the years since she started her career has produced nothing but hits, which fans have loved over the years. Some of this tunes are still being played today in radio stations across the country. He music has large influence from Don jazzy known to be the boss of her former record label called Marvin's. 
Thought Of The Song, Davido Ft Tiwa Savage – Tanana
The album might not have lived up to expectations as some of the songs on it were really average and poor, but surely Tanana is one of the thrilling song off the album that did great for me. The song talks generally about their love life but in a quite sexy way. The song also has some catchy line that makes it easy to sing and very lovable. 
This can certainly contest as one of the biggest songs of 2020. The song was so well crafted that you just can't resist but get to sing along to while it is being played. Most people might think this is just hyping. But let do something, why not you download the song below and let me know what you think of it in the comment box below. Do well to leave your honest opinions without any bias and then you will see how great this song is. It is just a hit and I'm sure you will love it to the core. Give it a listen and come back here.
With just days of it release the songs have already raked in millions of streams from digital streaming platforms. It has also been receiving massive airplay from both radio and TV stations across the country. It really a song fans are loving and giving to everywhere. For me, it has the potential of being a hit song within some few weeks to come.
Song Rating
Not an awesome performance from Davido for me, but the presence of Tiwa Savage really changed the tune of the song. Davido tried to use every catchy phrase which for me was simply doing too much. He could have made it simple and allow Tiwa to do the rest. In summary, it was a good song, especially with the presence of Tiwa Savage, who brought a different vibe to the song. Thrilling!!!
Production – 8/10
Lyrics – 8/10
Vocals – 8/10
Kindly Let Us Know Your Opinio On This song
Drop Comment Below