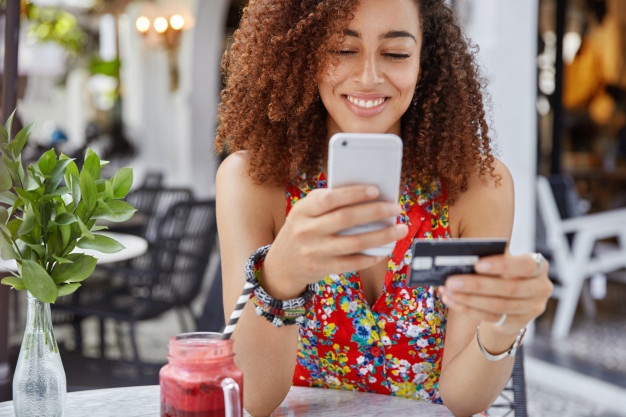 Pay DSTV and GOTV Subscriptions With FCMB Mobile Plus
The FCMB Mobile Plus is a pay-as-you-go mobile money service that allows you to buy airtime, data and send money. It is the first mobile money service to provide subscription payments for DSTV and GOTV.
You can now conveniently pay your monthly subscriptions with FCMB Mobile Plus. If you came across then it's certain you searched for How to Pay your Dstv and Gotv subscriptions with FCMB Mobile Plus.
Don't have to pay with cash or credit cards anymore as all you need is FCMB Mobile Plus. Right on this post you are going to learn how you can pay for your DSTV and Gotv subscriptions with the FCMB Mobile Plus step by step. 
Why is Paying DSTV and GOTV Subscriptions important
Why is paying for DSTV and GOTV subscriptions important? You and i know that if we don't pay, we get the dreaded "no service" message.
But why would we need to pay for a service in the first place Paying for DSTV and GOTV is very important because it helps keep us connected to the world. Basically, we can be informed of current events by watching the news or such. It also helps us watch our favorite TV shows and movies on demand.
And if we are not able to watch our favorite show live, then we can always download it! Let's not forget about its ability to give access to sports games in HD quality. All these things are very important in today's society. So make sure you pay your subscription!
How To Pay DSTV and GOTV Subscriptions With FCMB Mobile Plus
Paying for your DSTV and GOTV subscription can sometime be a hassle. FCMB Mobile Plus has made it so easy by enabling payment via the app.
All you need to do is download the app from play store, register, and follow these few steps:
I suppose you have installed the App already.
Launch your FCMB Mobile Plus app and Login with your details 
Now follow the below carefully;
Step By Step On How To Pay DSTV and GOTV Subscriptions With FCMB Mobile Plus.
!. Click on Payments 
2. Click on Bill Payments
3. Click on Cable TV
4. Select the Account you want to pay from
 5. Select Biller and choose the one you want to subscribe. Either Gotv, DSTV etc.
 6. Select the Product either Gotv lite, Plus etc.
 7. Enter Smart Card Number 
8. Enter the Amount
 9. Input the Amount
10. Enter your Mobile Phone Number
11. Finally enter your Transaction password 
12. Click Confirm and accept prompt. your DSTV or Gotv would be subscribed right away and you can start using it again.
Why use FCMB Mobile Plus to Pay DSTV and GOTV Subscriptions
FCMB Mobile Plus (mobile money) service is a very good, convenient and reliable way of paying for your favourite TV channels and other services. It provides an easy-to-use, safe and secure mobile payment
This platform makes loading the DSTV and GOTV subscriptions a breeze. One of the many advantages of this service is that you don't need to access your credit card or bank account to pay for these services. It also offers you the opportunity to pay for these services on any day of the week, anytime and anywhere with ease. The best part about it? No hidden costs!
This is all on How to Pay DSTV and Gotv subscriptions using the FCMB Mobile Plus.
What Is Your Opinion about this Post?
We want to hear from you all.
Drop your comments and share this post