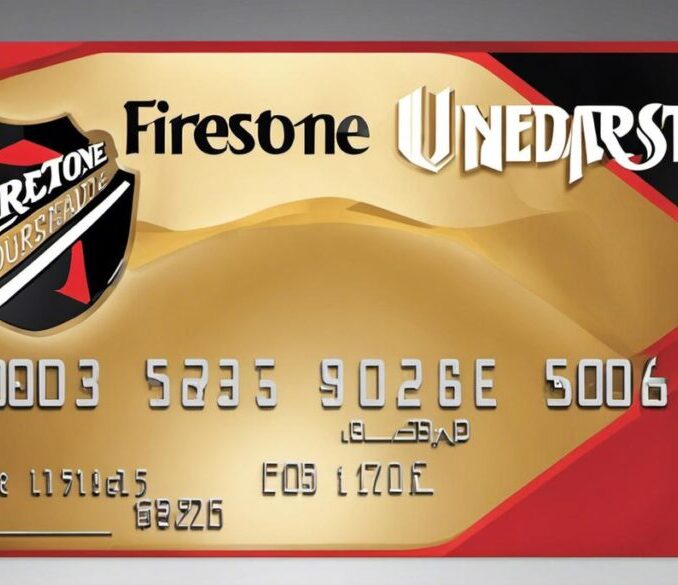 Understanding Where To Use Firestone Mastercard
Ownership of a Firestone MasterCard brings several advantages along with some caveats to note. As a valuable financial tool, understanding how it functions, where it is accepted and how to make the best out of its numerous benefits is imperative. Covering everything from its introduction, the thrust of this discourse will provide you with practical guidance on using a Firestone MasterCard, be it using it for online purchases or at different merchant locations. Additionally, information pertinent to getting the most out of your card benefits and troubleshooting common card issues will be highlighted.
Understanding Your Firestone MasterCard
Understanding the Firestone MasterCard
The Firestone MasterCard is a specific type of credit card that is issued by the Firestone Complete Auto Care company. It is aimed primarily at individuals who have recurring automotive care and maintenance needs. The card offers several benefits including promotional financing options, a complete history of your car's maintenance records, paperless billing, and personalized offers and deals.
Benefits of Firestone MasterCard
One of the main benefits of the Firestone MasterCard is that it provides promotional financing for big purchases. This allows consumers to pay off their automotive expenses over time instead of having to pay it all at once. It can be particularly beneficial for unexpected or emergency automotive repairs that you might not have budgeted for.
In addition, Firestone MasterCard holders have access to their car's maintenance records allowing them to keep track of all the services and repairs that have been done on their vehicle. This can be helpful when selling the vehicle or when troubleshooting any problems.
Can I Use My Firestone Mastercard Anywhere?
Where Can You Use Your Firestone MasterCard
As for where you can use your Firestone MasterCard, it's important to note that this card is a store card, which means it's mainly intended for use at Firestone locations. You can use it to pay for products and services including tires, oil changes, and other regular maintenance and repairs at these locations.
However, the Firestone MasterCard also carries the MasterCard logo, so it can be used essentially anywhere that MasterCard is accepted as a form of payment. That being said, the cardholder will only receive Firestone-specific benefits like promotional financing and personalized offers when the card is used at Firestone locations.
Use and Limitations of The Firestone MasterCard
The Firestone MasterCard, while flexible in use, offers its primary benefits on sizeable purchases. There may exist a threshold amount that qualifies you for promotional financing options.
Besides Firestone outlets, the card can be used at different establishments, however, its advantages may not always apply. That is, when you use your Firestone MasterCard at non-Firestone outlets, benefits such as promotional financing may not be available.
To sum up, although the Firestone MasterCard is accepted universally where MasterCard is accepted, to fully utilize the card's benefits, use it primarily for purchases at Firestone locations.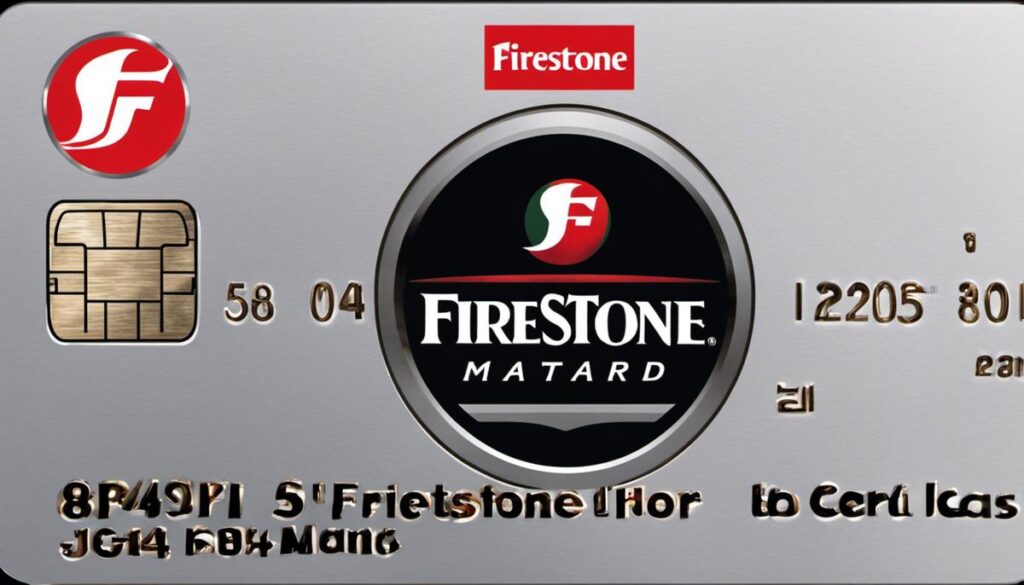 How to Use Your Firestone MasterCard
Getting to Know Your Firestone MasterCard
The Firestone MasterCard, provided by Credit First National Association (CFNA), is primarily a retail credit card. This suggests that it's mainly used for purchases at Firestone Complete Auto Care outlets. However, this card bears the MasterCard logo, thereby expanding its usability to any establishment that accepts MasterCard. Nonetheless, it's necessary to ensure beforehand whether an establishment accepts MasterCard as not all do.
Using Your Firestone Mastercard at Physical Locations
You can use your Firestone Mastercard in the same way you would use any other card at a physical location. You can swipe or insert it into the card reader, depending on whether your card has a magnetic strip or chip. Some locations may also accept contactless payment, where you hold your card near the reader instead of inserting or swiping it. If a location accepts Mastercard, they should be able to process your Firestone Mastercard.
Making Online Purchases with Your Firestone Mastercard
When making online purchases, use your Firestone Mastercard as you would with any other Mastercard. Enter your card number, expiration date, and the security code (usually on the back of the card). As long as the online merchant accepts Mastercard, you should be able to complete your transaction with your Firestone Mastercard.
Account Management and Rewards
The Firestone Mastercard also provides you access to an online account, where you can view statements, make payments, and check your rewards. The card offers rewards for spending at Firestone locations, such as exclusive monthly deals and special financing options.
Cash Advances and ATM Use
For cash advances or ATM withdrawals, the Firestone Mastercard does not generally provide this ability as it is essentially a retail card. Abiding by this and avoiding cash advances can also help in managing your card's overall credit balance, thereby maintaining the credit availability for future purchases.
Understanding Transaction Times
It's important to note that the transactions made using your Firestone Mastercard might not show up on your account immediately. Like any other credit card transaction, it can take a couple of days for the purchases to fully process. To avoid accidentally exceeding your credit limit, it's essential to keep a close eye on your spending.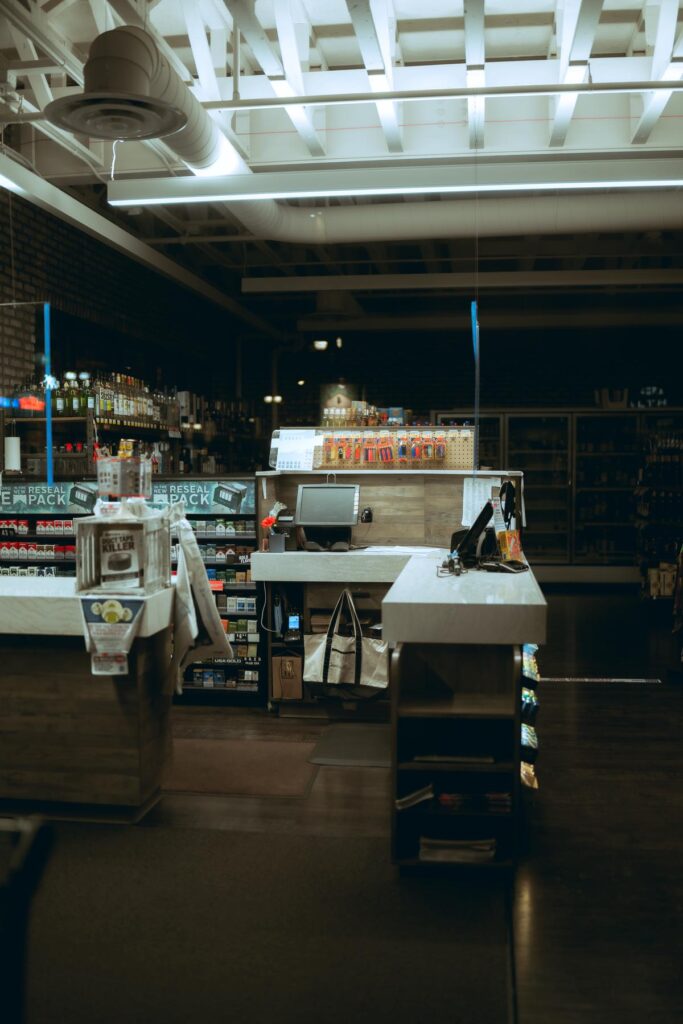 Firestone MasterCard Acceptance Locations
Where and How to Use Your Firestone MasterCard
The Firestone MasterCard is issued by Credit First National Association (CFNA) and its primary use is for purchases at Firestone Complete Auto Care locations throughout the United States. These facilities offer a comprehensive range of vehicle maintenance and repair services. The card aims to provide a convenient and accessible financing option for such services and helps spread the cost of expensive vehicle upkeep over time.
However, the usage of the Firestone MasterCard is not exclusively limited to Firestone locations. You can use it at most places that accept MasterCard, which includes a broad spectrum of businesses, ranging from grocery stores, retail outlets, restaurants, to online shopping portals. Thus, even though the focus of this card is automotive servicing, it does provide flexibility to use it for other purchases as well.
Being a MasterCard, you might also use your Firestone MasterCard at international vendors if they accept MasterCard. This is particularly convenient if you travel frequently or buy from international businesses. Please remember that purchases outside of the United States may result in foreign transaction fees, and you should go through the card's terms and conditions or get in touch with the card issuer for exact fee details.
While you can use your Firestone MasterCard to withdraw money from ATMs, do keep in mind that it is not primarily designed for this purpose. Cash withdrawals may entail high cash advance fees and interest rates, turning it into a potentially expensive choice.
Firestone MasterCard for Online Purchases
Online shopping is a standard practice in the current digital age, and the Firestone MasterCard facilitates this by being widely accepted on e-commerce platforms that accept MasterCard. The Firestone MasterCard, therefore, can be used for online purchases, allowing cardholders to shop from the comfort of their homes or offices. However, cardholders must take necessary precautions to keep their card details secure while making payments online.
Firestone MasterCard Security Measures
Several security measures are put in place for the Firestone MasterCard, including encryption during online transactions and a zero-liability policy for fraudulent activities. This ensures cardholders are protected when using the card online or at physical locations.
Introduction to the Firestone Mastercard
The Firestone Mastercard, issued by the Credit First National Association, was primarily designed for transactions at Firestone locations. However, as a co-branded Mastercard, it is also accepted at any other places, whether online, offline or internationally, that accepts MasterCard payments. For a comprehensive understanding of the card's limitations and capabilities, it's recommended for cardholders to look through their cardholder agreement or seek assistance from customer service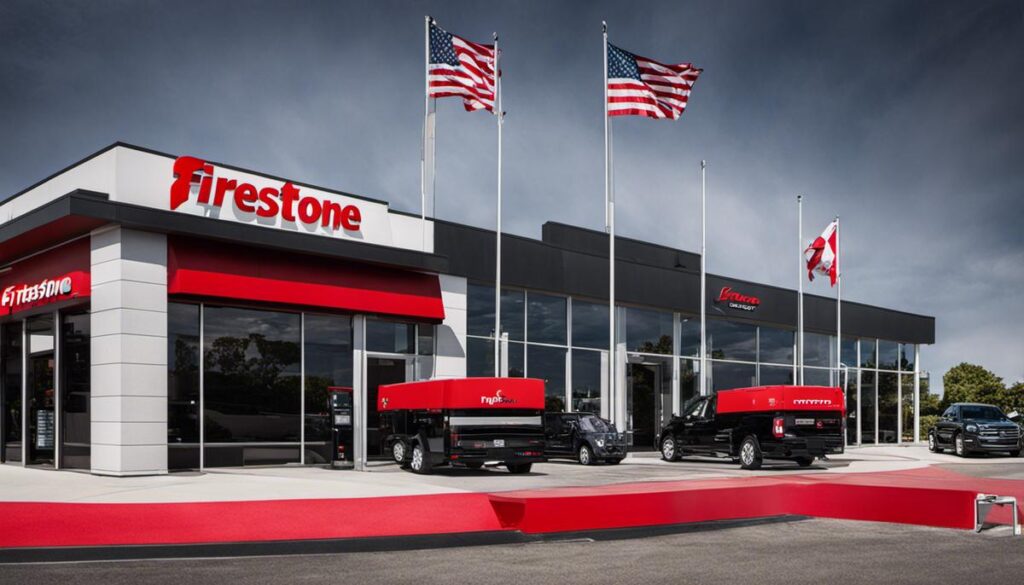 How to Maximize Your Firestone Mastercard Benefits
Expanded Use of Firestone Mastercard
Though ideal for purchase of Firestone auto-related products and services, the Firestone MasterCard's use extends far beyond these locations. With over 8,000 participating Firestone Total Auto Care, Tires Plus, Hibdon Tires Plus, and Wheel Works locations nationwide, cardholders have ample opportunities to make use of their Firestone Mastercard. Furthermore, thanks to its MasterCard collaboration, this card is also accepted universally, at every location that recognizes MasterCard transactions.
Maximizing Firestone Mastercard Rewards
To fully maximize the benefits of your Firestone Mastercard, consider using it for all your auto-related purchases, including tires, oil changes, car repairs, and other services available at Firestone or other participating locations. This is because the card offers special financing and exclusive monthly rewards like rebates and discounts when used for purchasing Firestone products or services. Additionally, using your card for everyday purchases could potentially earn you more reward point benefits.
Advanced Services
Firestone MasterCard holders have access to their account 24/7, thus you can manage your finances anytime, anywhere. Usage and payment updates are also sent through SMS or email notifications. Cardholders can also enjoy paperless billing, making it a convenient and environmentally friendly payment option.
Understanding the Reward Points System
For each dollar spent on the Firestone Mastercard, cardholders earn reward points. These points are accumulated and can be redeemed for future purchases, effectively giving you a discount on Firestone services and products. It's important to consistently monitor your points to ensure you are maximizing your discounts and getting the most value from your card.
Special Offers and Discounts
Firestone Mastercard also provides access to exclusive offers including promotional discounts, seasonal sales, and special financing offers. To take advantage of these, it is advisable to regularly check the Firestone rewards website or subscribe to their email list to get updates on the latest deals and specials.
Key Points to Remember
The Firestone Mastercard can be used at any location that accepts MasterCard, both in person and online. Though designed mainly for purchases at Firestone and its affiliated locations, its use is not limited to these. However, it's important to note that the unique reward system linked with this card is largely centred around Firestone purchases. Also, to maintain your credit health and your eligibility for the card's special financing options, it's essential to clear your balances timely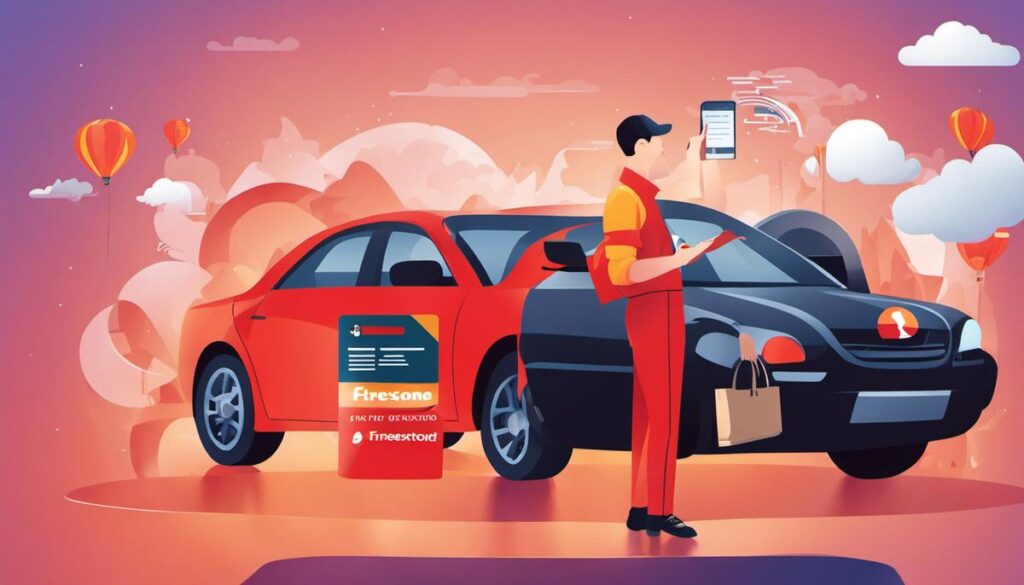 Troubleshooting Firestone MasterCard Issues
Grasping the Firestone MasterCard Usage
Issued by the Credit First National Association and backed by MasterCard, the Firestone MasterCard offers a wide reach, making it a convenient option for frequent shoppers and travellers. While its primary rewards are linked to vehicle-related services and products at Firestone, the card's usage is not solely restricted to the brand's outlets. Its MasterCard backing means it can be used anywhere that accepts MasterCard across the globe.
Where Can I Use Firestone MasterCard?
Essentially, the Firestone MasterCard can be used anywhere MasterCard is accepted. This means you can use it at retail stores, online shopping platforms, restaurants, gas stations, and more. It's important to note that the rates, fees, benefits, and reward structure may vary depending on the nature of the transaction.
Managing Unrecognized or Declined Transactions
Despite its broad acceptance, there might be times when your Firestone MasterCard transactions go unrecognized or get declined. This can happen due to security concerns, insufficient credit, or other issues. In such cases, it's best to review your transaction history through your online account and verify all recent transactions. If you notice any suspicious activity or unrecognized transactions, immediately contact the customer service provided by Credit First National Association.
Resolving Transaction Issues with Firestone MasterCard
To resolve unrecognized or declined transactions, you can call Firestone MasterCard's customer service. It's a 24/7 service that can provide quick assistance for common transactional problems. You may also want to check your available credit and card validity through your online account or by contacting the customer service number located at the back of your card.
Accessing Firestone MasterCard Customer Support
In addition to addressing your transactional concerns, the Firestone MasterCard's customer support can also help with lost/stolen card reporting, requesting a credit limit increase, making payments, and more. Contact numbers for card services and support can be found on the back of your card, as well as on their website.
Taking Preventive Measures
For safe and hassle-free use of your Firestone MasterCard, always ensure all your card details are up to date. Regular monitoring of activity can also help track and report unrecognized transactions immediately. Following these steps and using the customer support services will ensure a smooth experience while using your Firestone MasterCard anywhere.
Keep in mind that while the Firestone MasterCard enjoys global acceptance, it's always good to carry an alternative payment method when traveling abroad to avoid any potential inconveniences.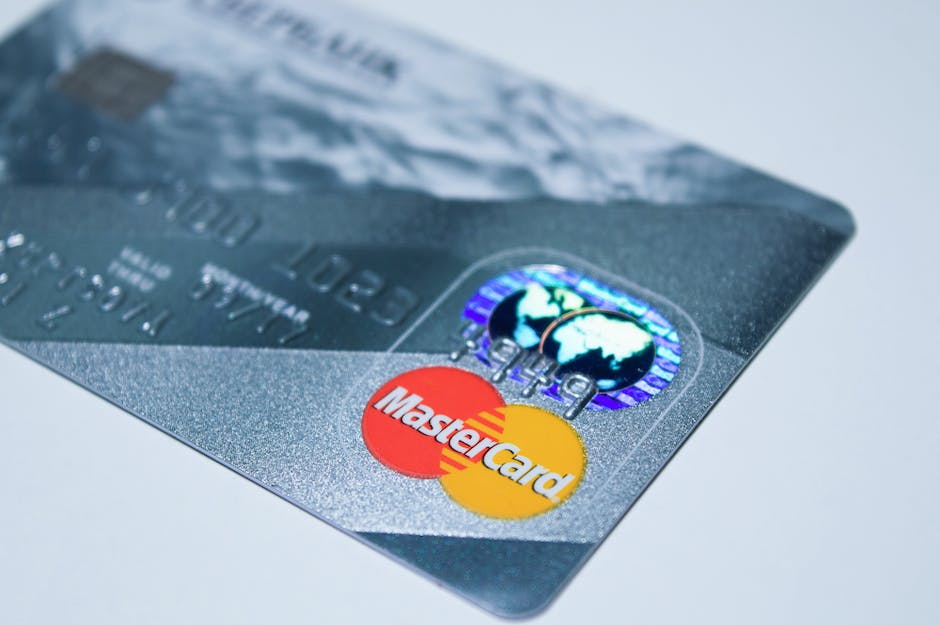 Conclusion
Simply having a Firestone MasterCard is not enough; maximizing its potential requires knowledge and intent. With the knowledge imparted about its usage locations, you'll gain more flexibility in your spending. By understanding how to maximize its benefits, you are empowered to exploit its perks for maximum reward. Equally, being privy to troubleshooting tips equips you to handle common card issues when they arise. Armed with this information, you are better equipped to navigate the financial world with your Firestone MasterCard proficiently.