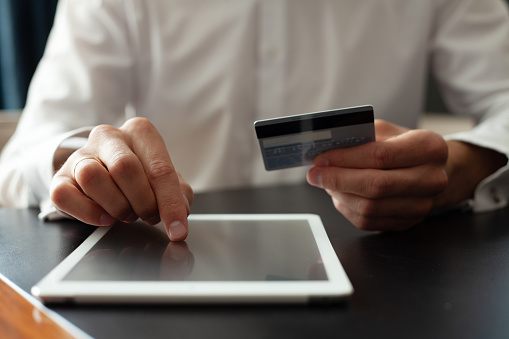 The Reason And Cause Of Credit Card Processing Outage
If you're a business owner, your number one priority is to keep your business running with minimal disruptions. When disruptions do happen, you want to get them resolved as quickly as possible. When credit card processing goes down (or experiences other types of outages), the immediate concern is that customers will stop spending on your site. However, there are many other problems that can arise from even a short outage, including, widespread power outages (often due to weather), internet service disruptions, and technology failures.
In the event of a processing outage, merchant services providers are required to provide you with an emergency backup service. This is rarely used, but it's important to know how it works and how to access it in the event that your main credit card processing goes offline.
Table of Contents
What Is A Processing Outage
A processing outage is a disruption in your ability to accept credit card payments. This can be caused by technical issues, or even fraud activity on your account. In most cases,
Determine the cause
Credit card processing isn't as simple as it seems. Credit card processing is a complex system that involves multiple components, including software, hardware and network infrastructure. When something goes wrong with credit card processing it can be difficult to determine what the cause is. When there's a credit card processing outage, your website could lose thousands of dollars in potential sales.
The cause of credit card processing outages is a question that every business owner should be able to answer. It has become critical in today's environment where there are several processors and multiple options for payment processing.
There are few main reasons why a credit card processor will go down, such as:
1. Technical difficulties
2. Down Payment Failure
3. Credit Card Processor Upgrading the System
4. System Maintenance or Upgrade
5. Failure in the Transmission of Data from the Terminal to the Hosting Company/Processor etc.
The most common reasons are when a particular vendor experiences technical difficulties, causing a service disruption.For example, they may be migrating to a new data center or upgrading their systems. This is common during large scale events like Black Friday and Cyber Monday.
What to Do During Credit Card Processing Outages
when there are problems with credit card processing, you've gotta be ready to help your customers. Your troubleshooting guide should cover everything from dealing with chargebacks to slow transaction approvals.
Business owners and managers will want to know what to do. The first thing to do is stay calm. It's normal for these outages to happen once in a while, and they won't be down forever. The second thing to do is contact your provider as soon as possible. Finally, don't pay attention to the negative reviews that surface after these outages. There are many other things that you can do when your credit card processor goes down, but you should take care of those three first, before anything else.
Monitor down detector
Monitoring outages is an important part of running a business. The monitoring process should be flexible enough to handle any outage that the business may experience.
Monitoring credit card processing is not easy, but it can be simplified. First, the business needs to see what kinds of transactions they are processing. Second, they will need to find a service that can monitor their transactions. The easiest way to do this is to create a transaction log or spreadsheet that includes all details about every transaction you receive. If you have
Another useful resource is Down Detector which help with real-time notifications that report if an issue is widespread with an internet service, payment processing company or credit card companies such such as Visa or Mastercard.
This will Check to see if the problem is related to ISPs, financial institutions, payment processors, or card issuers is an important part of the process when experiencing an outage.
Communication is Another key Point
If the issue is not caused by internet connectivity, physical terminals or power supply, it is likely an issue with the card processing company or related finance companies that deal with credit card. When this is the problem, the first step is to call the customer support to determine the cause and expected time to fix.
Note; that is also very important for businesse owners to communicate with their customers when there is an outage. For this, social media announcements are a key way to reach customers.
Though it may be a difficult decision for some companies or businesses to decide whether or not to use social media as a means of communication about their inability to process debit and credit card payments, proactive and transparent communication can resolve many of the customer service complaints.
In order to prevent bad comment, companies should provide updates and communicate with customers during an outage. This prevents the company from being seen as guilty before the facts are known. Customers often complain on social media before news reports come out; therefore, it is important for companies to be proactive in their response.
The best way to handle a customer complaint is to provide transparent communication as soon as possible. It's the fastest method of conveying information and alleviates some concern over the issue. The use of social media has grown exponentially in recent years, with many companies now actively participating in major networks like Twitter, Facebook, and YouTube.
Credit Card Alternatives–In-Store and Online
The most commonly used payment method on the Internet is still the credit card. And it's not hard to understand why. They're ubiquitous, convenient and offer protection for both customers and vendors. On top of this, they're accepted almost everywhere you go in the world and in almost every country. However,
in recent years, many alternative payment methods have cropped up, some of which promise faster or even more secure transactions for shoppers. So, which are the best alternative payment methods? Which work with e-commerce sites? And can they really compete with credit cards?
The Provision OF multiple payment gateways online
You need to offer multiple payment gateways for your services and products. When you accept only one mode of payment, customers are forced to use that payment method. If a customer does not want to use that specific mode of payment, he/she will not buy your product/service.
By offering multiple payment methods, you will increase the chances of conversions because some customers prefer different modes of payment.
In this present day, there is an increasing number of payment gateways available for eCommerce transactions. Many retailers offer multiple payment options such as PayPal, Amazon Pay, Debit Card, Credit Card, Apple Pay, and may more.
The Benefits of Backup Processing for In-Person Transactions
Stax offers the ability to process transactions offline through the use of a mobile app, which can be accessed through tablets and mobile devices even when the power or internet goes down completely. When power and/or the internet isn't functional, Stax has credit card machines that can connect to cellular data, allowing transactions to process normally.
Mobile devices such as smartphones, tablets and laptops are not only being used to make purchases in retail stores online, but also to support transactions that occur in an offline fashion. These mobile POS systems can be used by large or small businesses and can easily be deployed across multiple locations within a company.
The checkout experience at a grocery store can be convenient, but there are times when the line is too long or the register is out of service. For these situations, retailers should consider an alternative solution that would provide backup processing capabilities. Stax's mobile POS solutions are easy to integrate with online and stationary POS systems.
Integrations between POS systems and e-commerce sites provide a seamless customer experience. For example, if an outage occurs, customers can place their order online if the stores are closed or vice versa.
When you choose a provider for your business, it is important to consider the reliability of their technology and customer service. A company with backup processing, multiple payment options, and integrations can help your business run smoothly. Choosing a provider with backup processing means that you will not be left without an option should something go wrong. It also means that the
FAQ
Can i buy a money order with credit card
Money order is a paper based payment method that allows you to send and receive money safely. We are living in a digital world, but still people prefer this method to send and receive payments. There are many online websites that offer money orders with credit card, but do you know how to buy a money order with credit card? Click HERE to read more.
How Do i Fix payment and billing issues
Billing is about more than just collecting payments. It's about building trust and a relationship with your customers. If you are not sure how to collect payments online, there are many options available to help you, including digital wallets like Paypal, Stripe and Square. You can also take advantage of the user information you already have on file by offering recurring billing and automating all of your billing processes through software.
Conclusion
When you're experiencing credit card processing outages, don't panic. Instead, make sure that your customers are kept in the loop and that you have a process for communicating with them about the situation. If possible, offer alternative payment options until things are resolved. If you find yourself dealing with frequent outages, there may be an underlying issue that can be resolved by calling a specialist.