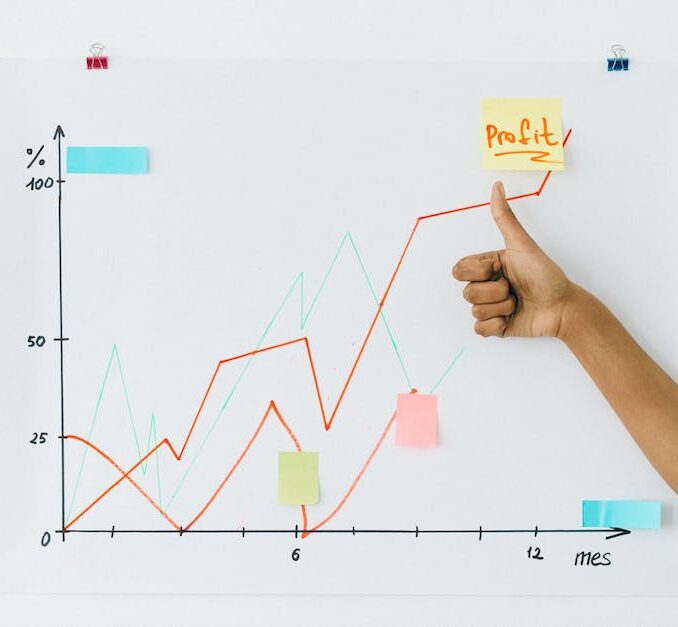 The Nio News regarding Nio Current Position And Future
Undoubtedly, the world of electric vehicles (EVs) is a fast-paced, groundbreaking industry, known for innovating on the fly. In this thrilling yet complex economic climate, it has been a joy to see companies like NIO blossoming into some of the strongest players. A Chinese electric automaker that's swiftly rising up the ranks globally, NIO offers an intriguing opportunity for savvy investors looking for a piece of the thriving EV market.
Foremost among its noteworthy attributes, NIO has consistently outperformed expectations and weathered the storm surrounding the global semiconductor shortage. While many automakers grappled with production and supply constraints brought on by this shortage, NIO's resilience was manifested in multiple beats on production and delivery numbers in recent months.
Table of Contents
Nio Financial Performance
NIO's most recent quarterly earnings report included promising news for current and potential investors. A remarkable increase in its vehicle deliveries and revenues was recorded. Despite the severe test presented by the current market, NIO showcased robust growth, marking a massive hike in total revenues compared to the previous year. Its net losses contracted significantly, providing another positive signal around the viability of the company.
Beyond numbers, NIO has created a great deal of excitement regarding its recently unveiled ET7 model. A luxury EV sedan, the ET7, is positioned not just to compete but place ongoing pressure on other EV giants in the global market. This product innovation bodes well for NIO's future growth prospects and is quite attractive for speculative investors.
Moreover, a hidden gem in NIO's portfolio is its Battery-as-a-Service (BaaS) model. This inventive solution enables customers to purchase EVs excluding the battery cost, making them more affordable. They then rent the battery and pay a monthly subscription fee. This model creates an ongoing revenue stream for NIO and the flexibility for customers to upgrade as technology advances, distinguishing NIO from competitors.
NIO's solid foothold in China, the focus on customer service, technological excellence, steady financial performance, and untapped global market potential all come together to paint an attractive picture for investors.
The present market climate, although tricky, against the backdrop of a pandemic and global supply chain disruptions, indeed can be seen as a test of mettle for businesses. Given this, NIO's performance is impressive as it is innovating business models and displaying resilience amidst these challenges. Thus, for the savvy investor who understands industry trends and the global shift towards clean energy, NIO could indeed be considered an option worth exploring. Now more than ever, business agility and resilience remain key, and NIO's position in the evolving EV market is a testament to that.
NIO Future Prospects
Moving forward, it's clear that NIO is positioned to seize several opportunities for substantial growth.
(1) To begin with, NIO is poised to leverage its brand strength. NIO isn't just producing sleek and efficient EVs, it is creating a lifestyle brand. Investments into NIO's brand have paid off, as seen in the NIO brand's popularity among Chinese consumers. This gives NIO the potential to extend its brand to other verticals, opening additional avenues for growth. For instance, NIO Life, a subsidiary focused on fashion, food, and other lifestyle products, underlines NIO's potential to profit well beyond the traditional car market.
(2) NIO's plans to expand outside of China represent a huge growth potential. While China is currently the world's largest EV market, there are lucrative opportunities beyond its borders. Europe in particular is ripe for NIO's expansion. European governments are pushing for cleaner transportation at a rapid pace, and consumers are fully on board. The imminent market entry in Norway is undoubtedly just the beginning, with other European countries likely setting the stage for a more substantial international presence for NIO.
(3) In terms of technological advances, NIO's investment into autonomous driving technology also provides a leg-up on the competition. Its ET7 sedan, equipped with state-of-the-art sensor arrays and a cutting-edge supercomputer, lays a robust groundwork for Level 4 autonomous driving capabilities. This makes the brand an attractive prospect to consumers who are looking for technically advanced vehicles.
(4) NIO's foray into energy solutions further highlights its innovative approach. With its Power Home, Power Swap, and Power Mobile services, NIO is not only selling EVs, but a comprehensive energy solution. The company's innovative approach ensures customers are always near a charging or battery swap station, which bodes well for NIO's growth as infrastructure has historically been a significant barrier to EV adoption.
(5) the rise of green finance bodes well for NIO. As more financial institutions tilt towards climate-friendly investments, companies with robust environmental credentials like NIO are likely to benefit. The ongoing global policy movement towards sustainability can drive significant capital towards NIO.
As these growth opportunities coalesce, NIO is undoubtedly well-positioned for a robust financial performance in the foreseeable future. Its innovative, customer-centric approach, robust brand strength, international expansion plans, and at the forefront of technological advancements all poise NIO for ongoing success. Smart investors would do well to keep a keen eye on this company, which possesses a strong capacity to shake up the EV market further.