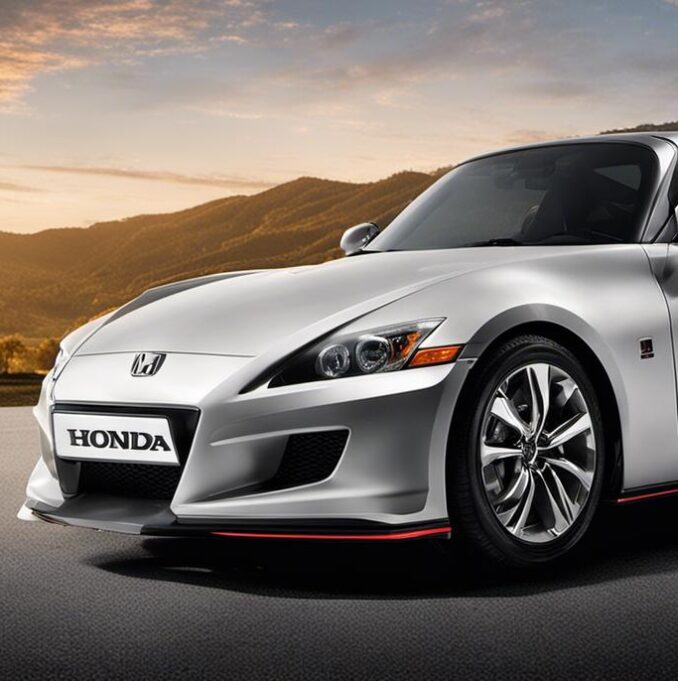 Honda Credit Card Review:- Incept Review
In an era where financial digitalization is vital, selecting a quality credit card that aligns with your interests, and meets your lifestyle choices can be a daunting task. Among numerous options available in the market, the Honda Credit Card stands out due to its relationship with the well-established automotive brand Honda and its array of features and benefits. This comprehensive review aims to equip you with detailed insights on the Honda Credit Card from its basic understanding to interest rates, rewards, comparative analysis, and user experiences. Through this, you can make an informed decision on whether this card serves your financial needs and how it compares with other cards in the market.
Table of Contents
The Basics Of Honda Credit Card
Understanding the Basics of the Honda Credit Card
The Honda Credit Card is a financing tool designed by Capital One, aimed at assisting American Honda customers with the financing of their vehicles, parts, services and other purchases at Honda dealerships. This retailer-specific revolving credit card allows Honda loyalists to fund their purchases and pay them off over an agreed period of time. Besides offering financing solutions, the card also extends special promotional offers such as zero-interest financing for qualified purchasers.
There is no annual fee charged on the Honda Credit Card, making it an attractive option for those seeking to finance their Honda vehicle and other purchases. However, it's critical to comprehend the card's terms and conditions; while it doesn't have an annual fee, its regular interest rate (APR) is quite high. As of August 2021, the APR stands at a variable 25.99%, making it imperative that the balances are paid off within the promotional period to avoid significant interest accrual.
Eligibility and Application Process
To become a Honda Cardholder, the applicant must be at least 18 years old, have a valid social security number, and a valid photo ID. They also need to be a U.S. resident. The application process is straightforward and can be completed online or at any Honda dealership. After providing the required personal and financial information, potential cardholders must agree to the terms and conditions before submitting the application. Approval is subject to credit approval by Capital One, and upon approval, the credit limit is determined based on the applicant's creditworthiness.
An Overview of Benefits and Drawbacks
The Honda Credit Card him a set of unique perks, the most notable being its promotional financing options. These options give cardholders the ability to make large purchases and repay them in installment at no extra interest so long as the total amount is fully paid within the allocated promotional period. Alongside this, the card is also recognized at every Honda dealership across the U.S., making it an extremely accessible payment tool for any purchase related to Honda.
Despite its benefits, the Honda Credit Card nit without its shortcomings. The card has a notably high APR that can potentially outweigh the benefit of having no annual fee, particularly for cardholders unable to pay their balance within the promotional period. Its rewards program is also underwhelming, offering minimal incentives in comparison to the more generous cash back, points, or travel rewards associated with general-purpose credit cards. Additionally, the Honda Credit Card can only be used at Honda dealerships, which might pose a limitation for cardholders searching for more versatility in their credit card use.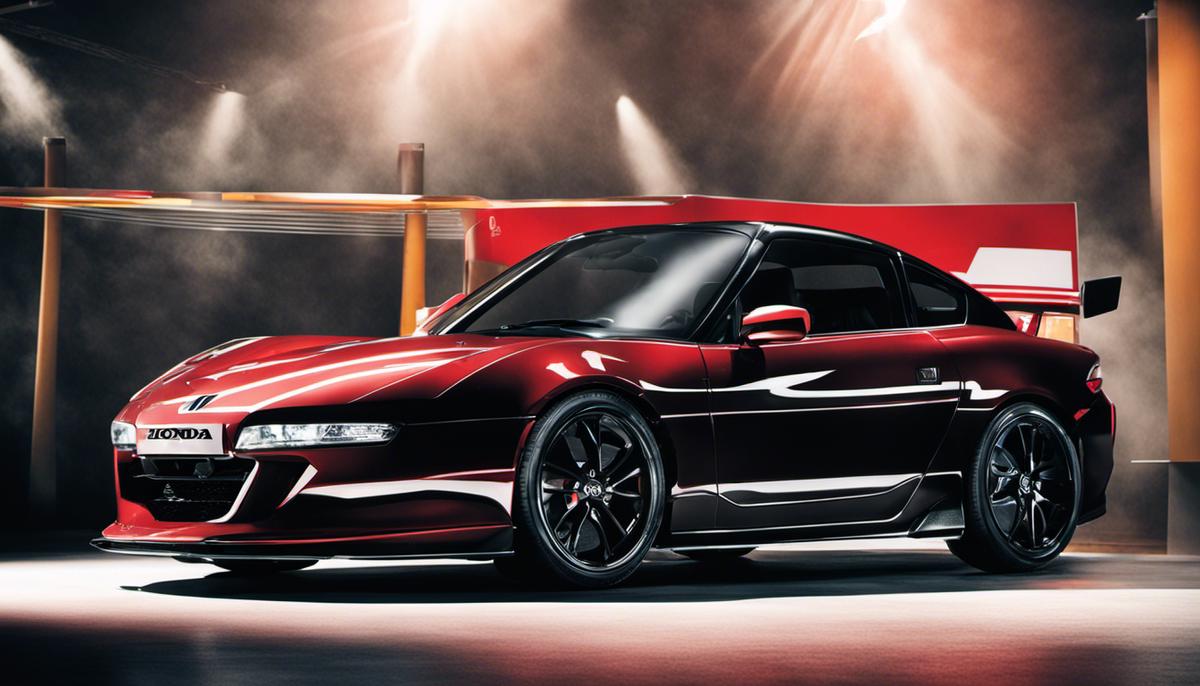 Interest rates and charges associated with Honda Credit Card
Understanding the Interest Rates of the Honda Credit Card
A key point of consideration in reviewing the Honda Credit Card is its interest rate. Like several other credit cards marketed towards consumers with high credit scores, the Honda Credit Card comes with a variable rate, which fluctuates based on the cardholder's credit worthiness. This interest rate generally spans from 15.99% to 24.99%, with those having stronger credit history likely to receive a rate towards the lower end of this range. However, it's crucial to remember that these figures are subject to change based on market conditions. As such, it's recommended for potential cardholders to verify the current rates before officially applying.
Maintenance and Annual Fees
Unlike many credit cards in the market, the Honda Credit Card does not charge an annual maintenance fee. This means that cardholders are not required to pay a yearly cost to keep their accounts active. This is a significant advantage for cardholders, especially those who prefer to maintain the card for emergencies or occasional use without worrying about annual expenses. However, the card does come with other charges, including balance transfer fees and cash advance fees, that cardholders should keep in mind.
Late Payment Fees
The Honda Credit Card, similarly to other credit cards, imposes a penalty for late payments. The late payment fee can go up to $40 depending on the frequency of late payments in the recent past. Therefore, it is advisable for cardholders to make sure they make their payments on time to avoid these extra charges. If a cardholder struggles with remembering to make payments, setting up automatic payments could be a smart option to avoid these fees.
Foreign Transaction Fees
For Honda credit cardholders who frequently travel abroad or make purchases from international vendors, the lack of foreign transaction fees is a considerable perk. Many other credit cards charge a 1%-3% fee on foreign transactions, but the Honda Credit Card holders will not need to worry about these charges when making overseas purchases.
Cash Advance Fees
Another fee that may impact a credit card holder using the Honda Credit Card is the cash advance fee. This comes into play when a cardholder uses their credit card to withdraw cash, either from an ATM or at a bank. The charge for this service is typically the greater of $10 or 5% of the advance. This can become a significant cost if cardholders frequently use this feature.
Overview
The Honda Credit Card stands as an attractive option, offering competitive interest rates and a lack of annual fees. However, potential cardholders should keep in mind that there could be additional charges, including late payment fees and a cash advance fee. These fees, along with any potential penalty rates, could have an impact on the overall attractiveness of this card for certain individuals and must be considered in relation to one's financial situation.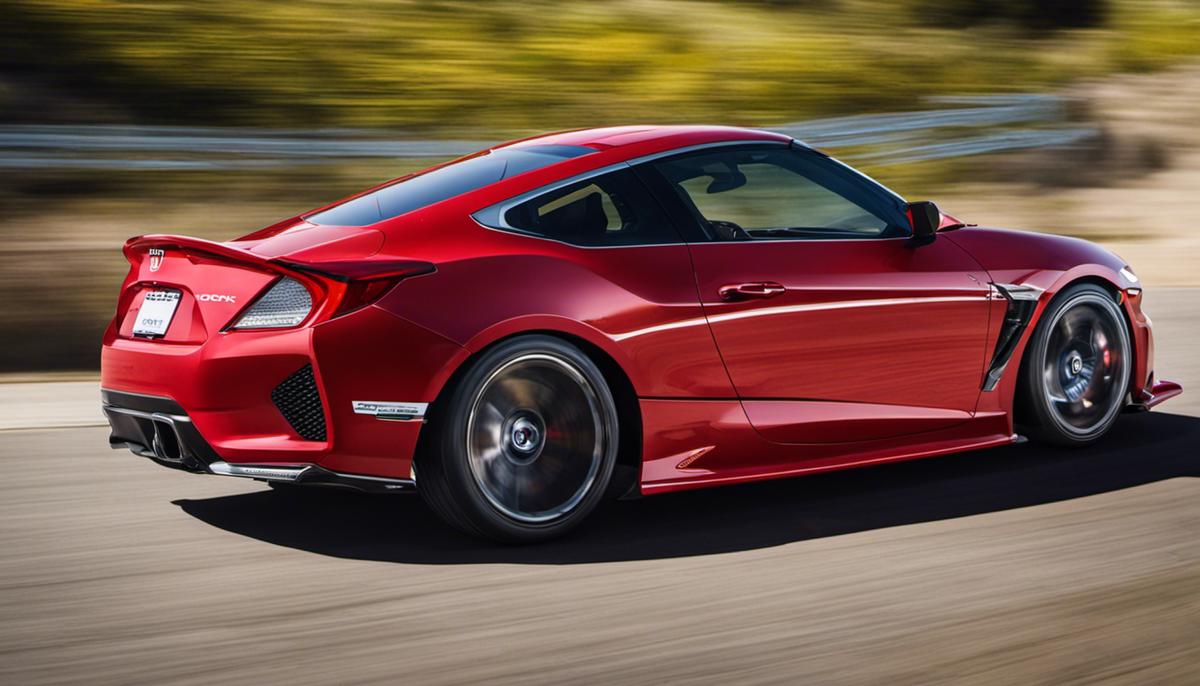 Rewards and benefits of the Honda Credit Card
Exploring the Honda Credit Card Rewards Program
Honda Credit Card holders find substantial value in the card's rewards program, particularly those who are current or future Honda vehicle owners. Their program delivers a significant advantage, allowing cardholders to receive either reward points or cash back on qualifying purchases. Impressive returns of about 5% can be earned when a cardholder fulfills purchases at any Honda dealership. This feature proves especially beneficial for those in frequent need of parts or services, or even those looking to purchase a new Honda vehicle.
Beyond this, the Honda Credit Card extends its benefits by offering 2% in rewards for expenditures at gas stations, restaurants, and on travel. This makes the card an incredibly versatile option for those consumers keen on maximizing the value of their everyday expenses. Furthermore, a return of 1% in rewards is offered for all other purchases, ensuring that a broad sweep of spending categories is covered.
Redeeming Points with the Honda Credit Card
The points earned with the Honda Credit Card can be redeemed in the form of statement credits or gift cards. Cardholders have the flexibility to choose the redemption method that fits their needs. It's important to note that a minimum of 2,500 points are required to start the redemption process. Thus, the effective cashback rate can be up to 5%, 2%, and 1% depending on the spending category.
Limitations and Expirations of Points
While the Honda Credit Card is considerably beneficial, it does have some limitations. There might be caps on the amount of cash back you can earn at the high rates, ensuring cardholders pay close attention to the details of the reward structure. Points might also expire if they are not used within a specific period. Normally, you get about 5 years (60 months) from the end of the billing cycle in which they are earned to redeem them before they are forfeited.
Additional Honda Credit Card Benefits
Beyond the rewards program, Honda credit cardholders also have access to several unique benefits. This includes extended warranty benefits that add additional time to your Honda's manufacturer warranty – a highly valuable feature for vehicle owners. Furthermore, the card provides insurance coverage for rental cars, making it an asset during trips and vacations. Others benefits may include exclusive special offers and discounts on Honda products and affiliated brands. This means cardholders not only have a chance to save money on Honda purchases, but also access to a range of other special deals.
Conclusion
On face value, the Honda Credit Card may seem rather niche, but in actuality, it's a viable financial tool for anyone keen on optimizing their spending on Honda-related and routine purchases. The card's reward system, abundant benefits and periodic special offers warrant significant savings and heightened value for card users. As is the case with all credit cards, comprehending the fine print before committing is key to fully leveraging these advantages and benefits.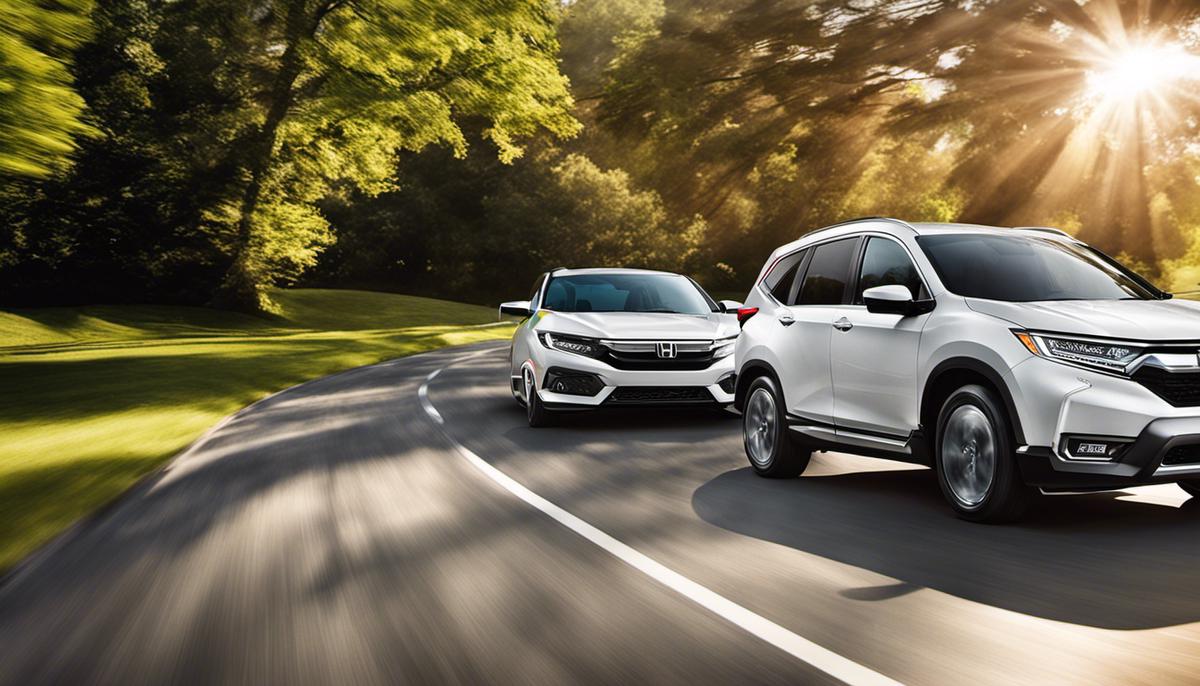 Comparing Honda Credit Card with other similar cards
An Introduction to the Honda Credit Card
Offered by Honda Financial Services, a division of American Honda Motor Co., Inc., the Honda Credit Card is a financial instrument specifically built for transactions at Honda dealerships across the United States. Notably, the card has no annual fee and bestows cardholders with an exclusive financing rate for purchases of Honda products.
Key Features of Honda Credit Card
Honda Credit Card offers a dedicated line of credit for your automotive needs. You can use it for service, parts and accessories at Honda dealerships. There are also promotional financing options on Honda Power Equipment, Honda Marine, and Honda Powersports. Cardholders can avail special financing on new motorcycle purchases, ATV, Personal Watercraft, lawn mowers, tillers and generators.
Comparing Honda Credit Card with Other Similar Cards
When compared to other automotive rewards credit cards like the Toyota Rewards Visa or the GM BuyPower Card, Honda's Credit Card seems to offer more specialized use-case rather than broad-based rewards. For instance, the Toyota Rewards Visa offers 5 points per dollar spent at Toyota dealerships, 2 points per dollar on gas, dining and entertainment purchases, and 1 point per dollar spent everywhere else Visa is accepted. The GM BuyPower card also gives 5% earnings on first $5000 purchases each year and then 2% unlimited earnings on purchases after that.
In contrast, Honda Credit Card does not offer any rewards for purchases but rather concentrates on providing a financing option for Honda products. This makes the card most suited for individuals who often make high-value purchases at Honda dealers and would benefit from the special financing rates.
One significant drawback of the Honda Credit Card is the high APR, starting from 28.99% – much higher than the national average for credit cards. This feature is common to retail credit cards and applies to the Honda Card as well. Therefore, it is advised to pay off the balance on time to avoid the hefty interest charges.
Credit Requirements and Application Process
Applying for a Honda Credit Card requires a fair to excellent credit score. You would need a credit score of at least 660 to become a cardholder. You can apply for the card online or at a Honda dealership. You will typically receive an instant decision on your application, but some may take longer if manual review is necessary.
Customer Service and Card Management
Honda provides an online account management system where you can monitor transactions, pay bills, or even apply for a credit limit increase. Customers have reported satisfactory experiences with the Honda's customer service to address any issues or concerns they may have about their account.
General Outlook
When it comes to the Honda Credit Card, much depends on what an individual prioritizes in a credit card. Those who continually patronize Honda, making substantial purchases frequently, may find the Honda Credit Card to be a useful financial tool. Nonetheless, certain factors, like the scarcity of rewards and a high APR, might disincline some potential cardholders. Ultimately, the decision lies on one's spending patterns and general credit card utilization.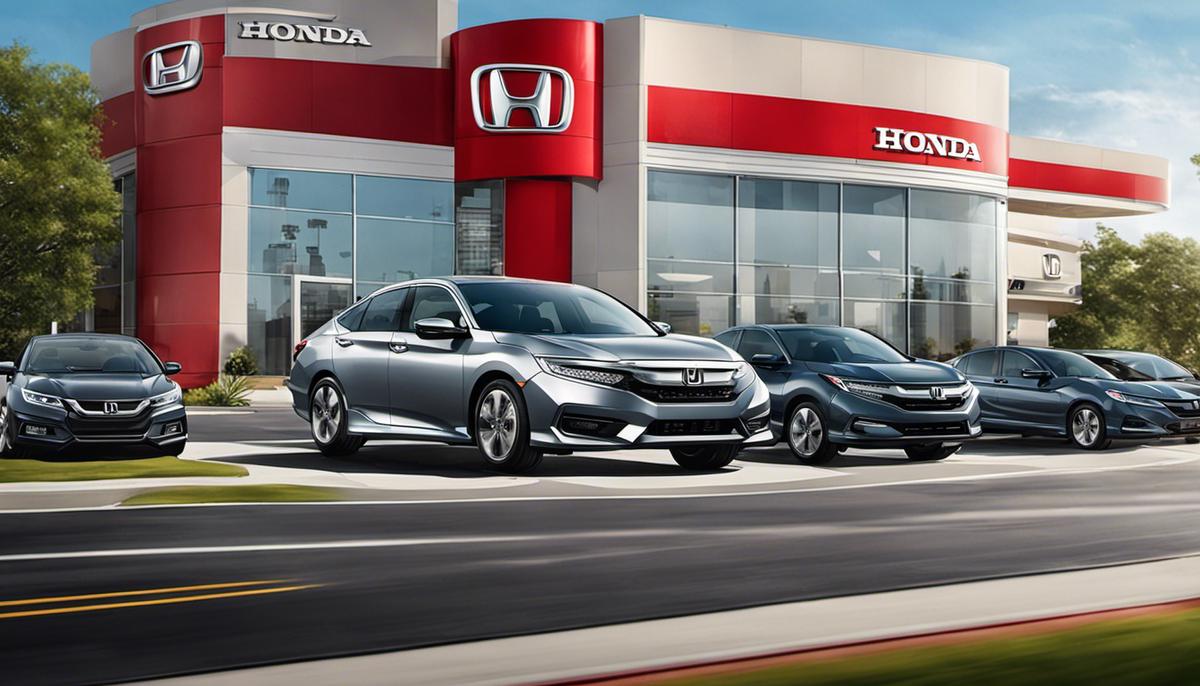 User experiences and customer service
Experiences of Honda Credit Card Users
The Honda Credit Card users have provided varying feedback regarding their card experiences. A number of cardholders applaud the card for its rich rewards scheme, enabling them to accumulate points from regular purchases and exchange them for reductions on Honda commodities and services. They emphasize that the Honda Credit Card can be a great asset, particularly for ardent Honda fans who habitually buy Honda goods or services.
Conversely, others have flagged the card's hefty interest rates and fees for foreign transactions as key downsides. They often recommend the card for people who can consistently settle their balance in full monthly, thereby eluding interest costs. There's a common observation among some users that the rewards are exclusively redeemable at Honda outlets, which is seen as restrictive by some.
Customer Service Experiences
Regarding customer service, Honda Credit Cardholders have varied feedback. Some praise the customer service team for their swift response times and efficient resolution of problems. They appreciate the easy accessibility of the customer service, which is available 24/7 via phone. Users also laud the knowledgeable and friendly customer service representatives who are often able to provide immediate assistance.
On the other hand, some users have had less favorable experiences with the customer service. A few cardholders reported long wait times before speaking to a representative and dissatisfaction with unresolved issues. A couple of users also shared experiences about lack of transparency in terms of billing and interest charges.
Honda Credit Card Ratings
Overall, Honda Credit Card ratings tend to hover around average, with users rating it highly for its appealing rewards but giving it lower scores for high-interest rates and limited redemptions. On the customer service front, while positive experiences are frequent, negative ones do exist, indicating room for improvement in this area.
It's essential to approach these reviews with an understanding that user experiences can vary significantly based on individual spending habits and interactions with customer service. Lastly, prospective users should carefully assess the pros and cons to determine if the Honda Credit Card aligns with their financial needs and lifestyle.
Understanding the intricacies of a credit card is a crucial aspect of managing personal finance. The Honda Credit card is no exception. With its range of rewards and benefits, competitive interest rates, and supportive customer service, it is an intriguing offering, especially for Honda enthusiasts. However, like any financial tool, it's crucial to understand its strengths and potential weaknesses thoroughly. By considering user experiences and carefully evaluating how well it performs against other similar cards, you can ascertain whether it fits seamlessly with your financial objectives.