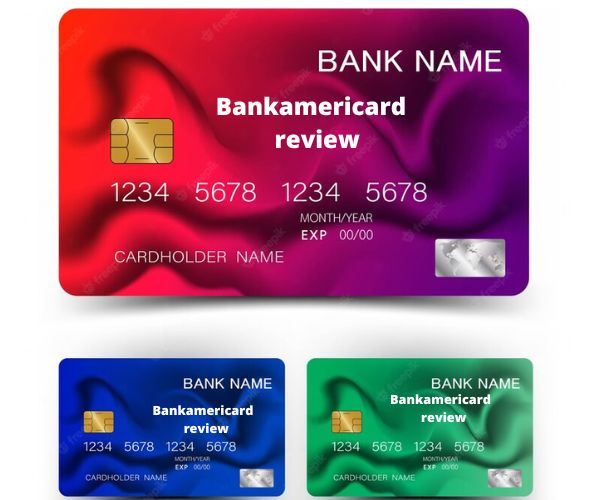 In-Depth Analysis: BankAmericard Credit Card Reviews & Features
Welcome to this comprehensive review of the BankAmericard Credit Card, a highly utilized financial tool with a fascinating history, unique features, and immense value potential for a broad array of consumers. Whether you're in search of a credit card enriched with rewards or seeking a card with competitive fees and interest rates, the BankAmericard Credit Card is undoubtedly a contender you should consider. This review aims to provide you with a meticulous assessment of the card, covering its origin to its distinct attributes and benefits. We'll also compare the BankAmericard with similar cards on the market and guide you through the application process and requirements. Lastly, discover real experiences and feedback from various card users to gain a more balanced and holistic view of this financial tool.
Table of Contents
An Overview of BankAmericard Credit Card
Origin and History of BankAmericard Credit Card
The BankAmericard Credit Card, now often referred to as the "Visa card," has a rich history dating back to the mid-20th century. It was first launched by Bank of America in 1958 in Fresno, California, as a way to streamline personal finance and simplify transactions. Over time, the BankAmericard became one of the first successful modern credit cards, and was eventually rebranded as Visa in 1976. The BankAmericard name was later revived for a line of low interest, no-frills credit cards issued by Bank of America.
Distinguishing Features
The BankAmericard Credit Card is known for its simplicity, featuring straightforward rewards and benefits that meet the needs of the average credit card user. There are no categories or tiers to contend with and no rewards that change seasonally or annually. One of the distinguishing features of the BankAmericard Credit Card is its introductory APR offer on purchases and balance transfers made in the first 60 days of account opening, a feature that is especially beneficial to those with big purchases planned or those with outstanding debts on other cards.
Rewards Programs and Promotions
While the BankAmericard Credit Card does not offer a traditional rewards program like cash back or points, it does offer additional features that serve as rewards for the cardholder. The card provides features such as free FICO credit score access, which lets cardholders monitor their credit score and understand their credit health at no additional cost. In addition, there are often introductory offers that may include extended periods of 0% Interest on new purchases and balance transfers.
Fees and Interest Rates
One of the biggest advantages of the BankAmericard Credit Card is its highly competitive rates. It offers a 0% introductory APR for 15 billing cycles for purchases, and for any balance transfers made in the first 60 days. After the intro APR offer ends, a 12.99% – 22.99% variable APR will apply. Balance transfers, however, will charge a fee of either $10 or 3% of the amount of each transfer, whichever is greater. The card also boasts no annual fee, which makes it a budget-friendly option for many.
Speaking of fees, foreign transaction fees for this card is set at 3% of the U.S. dollar amount of each transaction from international purchases, which might be something to consider if you frequently travel abroad. Moreover, if you don't make your payment on time, a late payment fee applies and the penalty APR could go up to 29.99% variable.
Overview
The BankAmericard Credit Card offers a simple yet dynamic solution for those who require a reliable low-interest credit card. With its strong introductory offer, it particularly shines as an ideal choice for those wanting to shift their outstanding credit card debt through a balance transfer.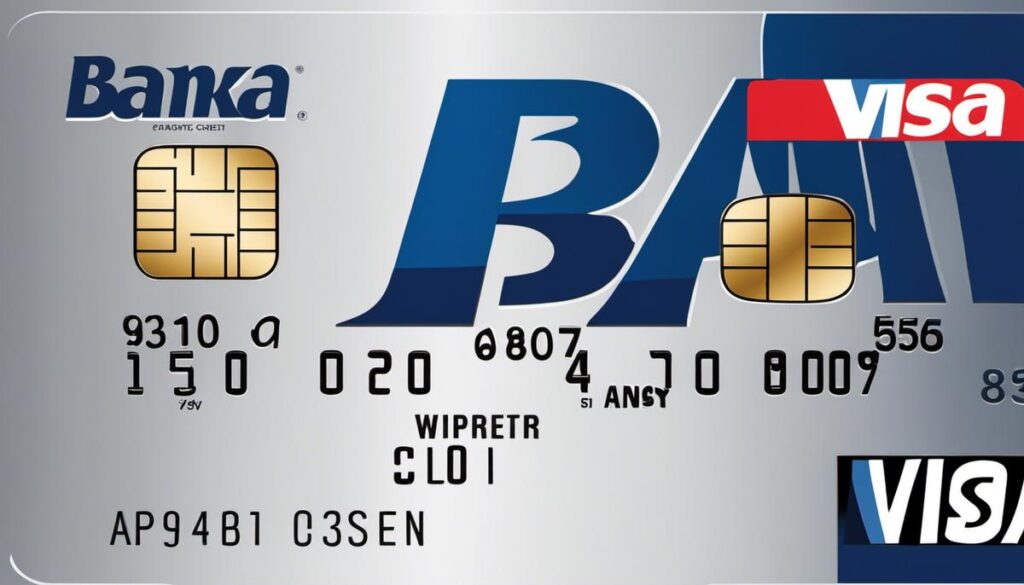 Comparing BankAmericard Credit Card to Other Credit Cards
An Examination of BankAmericard Credit Card Against its Competitors
Amidst a crowded rivalry in the credit card industry, the BankAmericard credit card holds its ground by offering several desirable features to its users. Let's delve into a comparative analysis of the BankAmericard's offerings, contrasting it against its peers in the industry to understand its rewards, fees, and interest rates.
Rewards
Rewards are a significant consideration when choosing a credit card. The BankAmericard credit card is primarily a balance transfer card and doesn't offer reward points or cash back features. In contrast, other credit cards such as Capital One Quicksilver Cash Rewards Credit Card offer unlimited 1.5% cash back on every purchase and bonus cash back within the first three months. The Chase Freedom Unlimited card also brings you 1.5% cash back on all purchases and bonus cash back in select categories each quarter.
Fees
The BankAmericard credit card stands out when considering fees, as it charges no annual fee, making it an attractive option for those wanting to keep costs low. This lack of an annual fee is a commonality it shares with other cards like the Capital One Quicksilver Cash Rewards Credit Card and the Chase Freedom Unlimited card. However, it's worth noting that the BankAmericard does impose a fee on balance transfers, typically 3% of the amount transferred (or a minimum of $10), which is similar to most other balance transfer cards.
Interest Rates
One of the foremost features of the BankAmericard credit card is its introductory 0% Annual Percentage Rate (APR) on purchases and balance transfers made within the first 60 days of account opening, which lasts for 12-18 billing cycles. Once the introductory period ends, the APR becomes variable, typically ranging from 13.99% to 23.99%. In terms of comparison, the Capital One Quicksilver Cash Rewards Credit Card offers a similar, albeit shorter, 0% introductory APR period on transfers and purchases for 15 months. The Chase Freedom Unlimited card also has a 0% Intro APR for 15 months from account opening on purchases.
Notable Features of BankAmericard Credit Card
The BankAmericard credit card is packed with valuable features such as
Access to your FICO score, trip cancellation insurance, and enhanced chip-and-pin technology for seamless international travel.
In contrast, alternative cards like Capital One Quicksilver and Chase Freedom Unlimited also bring their unique benefits to the table. The former includes benefits like purchase security and extended warranty protection, whereas the latter provides purchase protection and extended warranty coverage.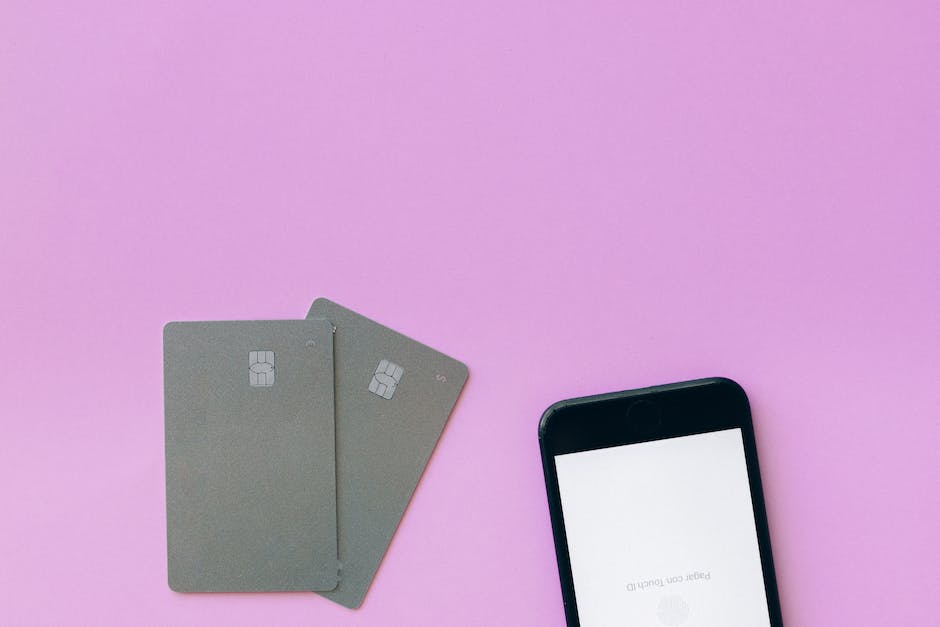 Application Process and Requirements for the BankAmericard Credit Card
Streamlined Application Process for the BankAmericard Credit Card
To make it user-friendly, the application process for the BankAmericard Credit Card is primarily conducted online, ensuring a fast response time and efficient processing. Applicants should navigate to the Bank of America's website, select the credit cards menu, and choose the BankAmericard. From here, applicants will be asked to complete an application form which requests various personal details such as contact information, Social Security number, date of birth, mother's maiden name, as well as employment and income specifics.
Additionally, applicants will be required to disclose information about their current housing situation, such as whether they are renters or homeowners, and the amount they pay towards their housing expenses monthly.
Upon completion of the form, applicants then review their information, accept the terms and conditions, and submit the application. There is also a "save and continue later" function for those who prefer to complete their application at a different time. Upon submitting, applicants are issued an application ID, which can be used to monitor the application status.
Responses for online applications are typically received in just a few minutes. If further evaluation is required for an application, Bank of America may take up to 30 days to make a decision.
Qualifying for the BankAmericard Credit Card
To qualify for the BankAmericard Credit Card, Bank of America evaluates several elements including credit history, earnings, existing financial responsibilities, and the management of any prior Bank of America accounts. This card is tailor-made for individuals with a credit rating in the strong to exceptional score range of 670 to 850. While the bank doesn't define a particular income eligibility, the prospective cardholder must be able to manage the card's minimum payment along with their other financial commitments .
However, this card is not intended for those without a credit background or possessing a substandard or mediocre credit score. It's important to take note that every application prompts a hard inquiry on the credit history, which could briefly decrease the credit score.
Given Bank of America is a U.S.-based institution, prospective cardholders must have a valid U.S address and a social security number to be eligible for the BankAmericard Credit Card.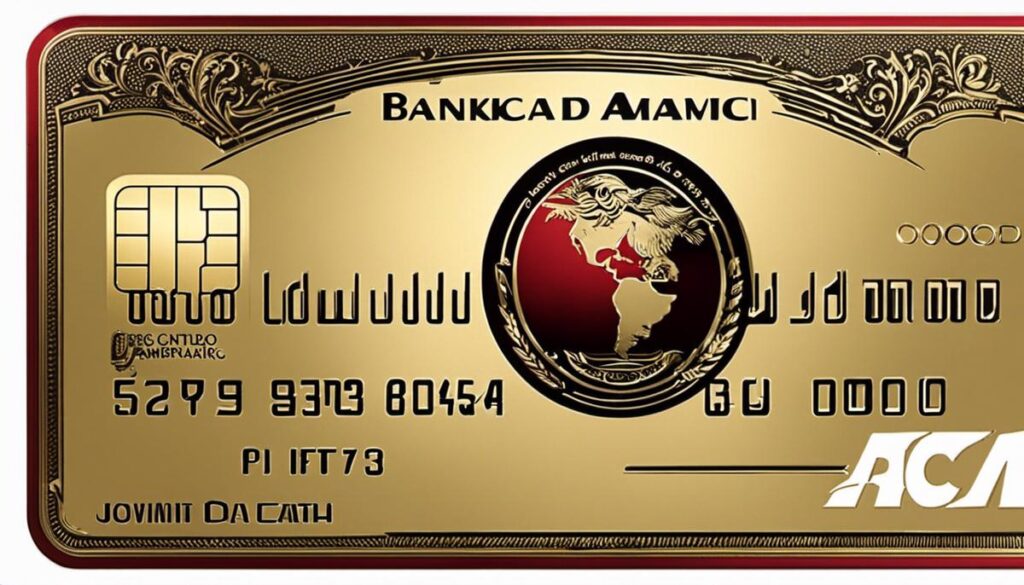 BankAmericard Credit Card Reviews From User
User Reviews of BankAmericard Credit Card
User review on the BankAmericard Credit Card differs significantly. A good number of users express contentment with the card's uncomplicated fee structure and rewards system. However, some have registered concerns about their experiences with the customer service department.
Attractive 0% Introductory APR period
One of the most commended features of the BankAmericard credit card among users is its lengthy 0% introductory interest rate period, which extends to 18 billing cycles. This applies to purchases and to any balance transfers made within 60 days of account opening. This 0% APR period is significantly longer than most competitors offer, making the card an excellent option for those looking to manage their debts or finance large purchases.
No Penalty APR and Flexible Payment Options
Many users also spoke favorably of the BankAmnericard credit card's no penalty APR feature. In contrast to some credit cards that increase the APR for late payments, BankAmericard does not. Cardholders also applauded its feature of not charging a late fee on the first late payment.
Lower than Average Rewards
A common complaint among users is the lack of ongoing rewards with the BankAmericard credit card. Unlike many other credit cards that offer cash back, miles, or points on purchases, BankAmericard does not have any such reward system. It's important to note that although this might be a drawback for individuals who often use their credit card for everyday purchases, it may not be for those searching for bare-bones, low-interest credit card options.
Customer Service Concerns
While the BankAmericard credit card received praise for its user-friendly features, some users expressed dissatisfaction with the customer service they encountered. Complaints ranged from long wait times to reach a customer service representative to difficulties in resolving billing discrepancies.
Foreign Transaction Fee
Another drawback voiced by users is the 3% foreign transaction fee applied to purchases made while traveling abroad. Despite this, some users mentioned that the BankAmericard app was helpful in tracking their spending and paying bills on time even while in a foreign country.
Ease of Use and Mobile Accessibility
The online and mobile app interfaces of BankAmericard have also received positive reviews from a significant number of users. Many praised its user-friendly design that allows easy navigation, account balance tracking, secure mobile payments, and on-time alerts to prevent late payments.
Despite the mixed reviews, the BankAmericard credit card has largely positive feedback and is generally recommended by users who prefer simplicity and low introductory APR over rewards systems.
Conclusion
Through a deep dive into the BankAmericard Credit Card review, its features, benefits, application process, and user reviews, we hope this review has given you the insights necessary to make an informed decision. The financial market offers many choices, but true value lies in understanding the comprehensive picture, including both rewards and potential setbacks. Remember, the best credit card is not merely one with attractive rewards and promotions, but one that aligns best with your financial needs and lifestyle. Deciding if the BankAmericard credit card is the right choice for you depends ultimately on a combination of its features, your financial capability, spending habits and long-term financial goals.