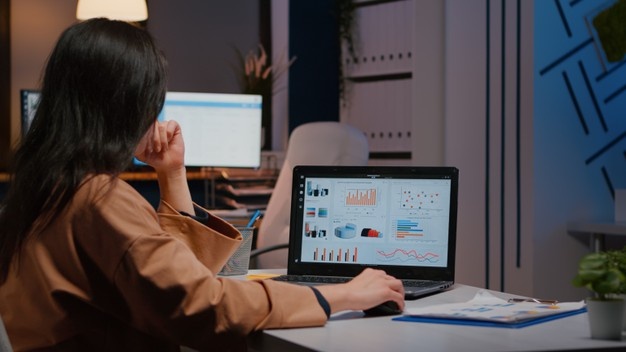 It's no secret that financial services marketing is expensive, and the numbers don't lie. Despite the huge sums spent on advertising and engagement, financial services firms aren't yet seeing a return on their investment, according to a PwC report. However, when it comes to converting leads into customers, there is much for financial services marketers to learn from the industry's best.
Financial services marketing team will guide you through the complex regulatory and compliance challenges you face today to market your products effectively and within budget. Through cutting-edge, integrated programs, our team helps providers meet marketing objectives in highly regulated markets, including traditional marketing methods.
Becoming a financial services marketing expert doesn't happen overnight. You have to memorize the traditional marketing strategies, then you need to determine which still matter and which are obsolete when it comes to digital financial services marketing. 
Table of Contents
Meaning Of Financial Services Marketing
Financial Services Marketing is an important aspect of the overall strategies used to market financial products and services. The marketing for financial services is mixed up includes advertising, direct mail, business consulting, sales promotion and public relations. Financial Services Marketing can also be thought of as a subset of financial marketing which are categorize in two major section namely
.Digital marketing: including inbound channels like blogs and outbound channels like PPC ads
Traditional marketing: including TV, radio, print, and signage
Marketing can be a tricky thing. While it's easy to understand your target audience in principal, knowing how to reach them on the most effective platform and doing so in a way that promotes interaction rather than alienating it is much harder. However, due to legacy practices, most rely more on traditional marketing channels. Though there a change.
Recertnly, Digital marketing has proven itself as an effective tool for financial services marketing, as well as marketing overall, over the last few years.
Many of the big players started adopting digital platforms when they saw people increasingly seeking information online by asking their friends and family or searching for businesses on sites like Facebook and Google (a great platform for local businesses).
This equated to many more customers looking for these companies online. Things have changed over time though. All financial service providers have access to the Internet now; like we said above, social media allows you to market directly to your customers who need you."
Why is Financial Services Marketing so Important In Financial Services Industry?
The Financial services industry is one of the earliest established industries in the world. Money itself has been around since as early as ancient Greece, while banking has been a part of human society since at least the first century.
In most cases today financial service industry needs Financial Services Marketing companies because of an online presence. In fact, representing online presence has become a normal thing. No matter what type of business you work in, whether it's a corporation or a local business, creating and maintaining an online presence is a must. This is especially true for financial companies as they use both the Digital marketing and traditional marketing respectively.
Although, several factors have rendered this instance, ineffective and dangerous. which includes
Lack of trust:– The financial industry has a lot to offer, but it needs to win back the trust of people who have suffered losses,
Digitization:– Digital-first customers expect businesses to be available anytime, anywhere. In other words: they want digital experiences that are convenient and personalized.
Disruptive FinTechs:-Aggressive finTechs aim to disrupt the financial services industry by introducing better and cheaper alternatives to banking. They are usually much smaller and more agile than banks, enabling them to build new products and services very rapidly. No banking institution is safe from the disruptive powers of disruptive FinTechs.
Commoditization:-I think part of the problem with standardization of financial products is that it has made it harder to differentiate. In other words, it has created commoditization in the marketplace. What do I mean by that? It means that once you get past interest rates, repayment terms and a few other basic features and benefits, most financial products are largely commodities meaning they trade based on pricing or their rating rather than brand affinity.
Regulatory barriers: – Constant regulatory changes and increasing uncertainty have made it difficult for financial institutions to compete effectively.
Digital transformation: Marketing automation is the next level of marketing and the future of business growth. It combines technology with a central database of information to run and manage all aspects of your business, from prospecting to sales to retention, making traditional marketing methods ineffective.
In my own point of views, financial service providers must create and implement better strategies that lead to new business and also introduce innovative financial service marketing.
Look out to regain trust in the eyes of its customers. Trust is something you earn, not something that's handed to you. When it comes to money and finances, the more people know, the more they trust. And the trust will come in time if the industry works hard to earn it by making a series of sweeping changes.
Financial Institutions That Can Benefit from Financial Services Marketing?
Financial services marketing that can entities involved and benefit in selling any financial service.
Below a list of these entities, include
Insurance companies
Insurance Brokerages
Credit unions
Mortgage companies
Accounting and tax advisory companies
Production Factoring
Credit card Firms
Retail and commercial banks
Asset-based lending and equipment financing
Credit unions
Hosting Companies
What Makes Financial Services Marketing Different
Financial services marketing is extremely different from marketing in other industries. For example, if you're running a fitness program and you have a product that is unique to your industry, you can simply sell the uniqueness of your product.
The benefit it will bring to your audience is obvious. But when it comes to financial services, there are so many rules in the market that you don't really have that luxury. If you operate in the stock brokerage industry, for example, and you want to sell your stock trading software, how will people know that it's better than what other companies offer?
The financial services industry must alway adhere to a stated marketing requirements and regulations, these rules are place to ensure the protection of customer interests, they act as a significant barrier to marketing financial services.
Below are some example
Truth in Savings Act
The Truth in Savings Act, it helps to make sure that financial institutions [banks] give you clear and accurate information on interest rates, fees, and terms of their deposit and loan products. These new rules affect all depository financial institutions, including commercial banks, savings banks, savings associations, credit unions or similar cooperative groups. Banks are required to post this notice in a clear and conspicuous place.
Fair Lending Laws
Fair lending laws are designed to prohibit discrimination when providing credit. This law was passed in order to prevent potential discrimination by demographic or any other trait. FHA (Federal Housing Administration) loans are governed by this law and other mortgage companies may also be subject to this law.
a business that provides these loans and the lenders are required to deliver a disclosure statement before any processing can take place. Basically, the disclosure is saying that no matter the recipient's race, religion, sex or nationality that they will be treated equally when making the offer on any property. 
Affiliations
All marketing must indicate and appropriate affiliations, such as "Member FDIC." The bank is an Equal Housing Lender.
Truth in Advertising Act
Truth in Advertising is a voluntary regulatory program aimed at ensuring truth in advertising. In the market place, a product should be placed in the market in accordance to its claims. An advertisement that makes false or unsubstantiated claims must provide notification regarding those claims. The consumer should evaluate an ad based on its content. Consumers have the right to decide if an ad has right to be truthful or not.
The above mentioned are but the tip of the iceberg. From a marketing perspective, these laws represent a complex marketing landscape that can lead to a hefty fine if any of these rules are breached.
How to Approach Marketing of Financial Services the Right Way
Financial services are complicated, and you have to know what you're doing if you want to create successful marketing campaigns for these kinds of services. Meanwhile, we shall tell you how to approach financial service marketing in the right way so that you can get better results.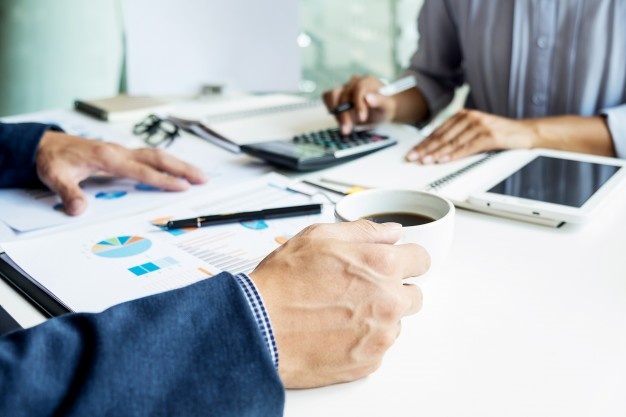 Since, Financial services marketing is undergoing one of the most significant transformations in its history. The age of digital dominance has created an unprecedented control for the customer over their own financial destiny, so marketers must ensure that costumers experience with their brands is seamless, transparent and inclusive.
Here we look at how digital transformation is changing financial services marketing and what this means for managing relationships with clients.
According to  google, financial-related queries like "financial planning" and "financial advisor" rose by between 60% and 115% in the past two years. The same study, conducted in conjunction with the Boston Consulting Group, found that up to 50% of offline investors first gather information online.
From the above mentioned statistics point of view to a common understanding: digital is giving consumers more control and power over the financial decision-making process.
How can financial service providers respond to this new norm?
The only ways, financial service providers across the globe can respond to this new norm is by evolving and adapting to a digitally driven customer journey
Digital-First Financial Services Marketing Strategy
To succeed in reaching digital-first consumers, financial service providers need to incorporate the following tactics into their overall strategy:
Embrace Digital Marketing
Financial service providers have traditionally relied on traditional marketing in the hope that they would reach the right customers.
Traditional marketing channels are filled with disruptive and intrusive ads that have left prospects annoyed and unmotivated to take an action. They no longer provide sufficient returns on your investment, especially in highly competitive industries such as financial service providers.
Embrace Digital Marketing is about how financial service providers can generate higher quality leads, pay-per-click (PPC) advertising, search engine optimization (SEO), search engine marketing (SEM), content marketing, and social media marketing has become the only way to reach a digital-first consumer.and sales using digital marketing strategies.
A business that does not embrace digital marketing is at a terminal disadvantage relative to those who do. Firms that have digital processes driving customers to them will see significantly greater growth in customer relationships and greatly increased profits as a result. than traditional marketing.
Go Omnichannel, Including Social Media
The Omnichannel digital marketing is becoming incredibly popular in the digital marketing industries, and rightly so.
Omnichannel marketing which are websites, mobile apps, text messaging, email, including social media, outperforms all other digital marketing. After making the switch to lead-generation and others on business automation platform, Omnisend analyzed the performance of all previous campaigns being tracked by the tool using a full campaign suite approach.
They found that marketers who sent similar forms across channels saw a huge increase in customer engagement and loyalty. Further analysis showed that engagement rates are up 18.96% compared to 5.4% for single-channel campaigns.
What's more, when it comes to retention rate, omnichannel marketing campaigns have 90% higher retention rate than single-channel campaigns. Omnisend is here to help you achieve all of this and more, including easily created and managed social media campaigns.
Use Content Marketing to Educate and Empower Customers.
According to the Facebook IQ report, millennials prefer to learn about financial products and services through their social media handle. They also prefer to interact with companies directly via social media. Let's look at how this information can help your credit union use content marketing to increase customer retention.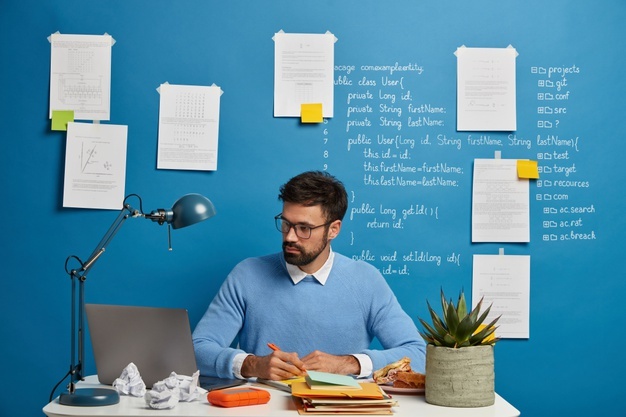 The financial institutions have to regained trust requires, such as"relationship marketing," an approach that educates and empowers customers to make the rightperson using black iPad decisions in their lives
Content marketing can help financial service providers educate and empower prospects to make well-informed decisions. The method, which includes materials such as videos,blog posts, and eBooks, can help you build trust, establish a reputation for excellence, boost brand recognition, and gain a competitive edge.
Meanwhile, content marketing is an important method of public relations. It is a way that companies can advertise how they provide products or services and promote this information to consumers.
If done right, content marketing can be used by almost all industries such as airlines, healthcare organizations, and hospitality firms. It has three main goals: helping the reader find the information that you have published on the Internet; keeping the reader's interest until he or she turns into a follower of your brand; persuade the follower to become a customer down the line.
A research has proven that customer education through a compelling content and video strategy was the strongest determinant of client loyalty in financial services.
Connect and Engage
Most recently mega brands and faceless organization or corporations, consumers are gravitating towards more humanized brands that care about the same things they care about.
That's why 'Big Brands' is committed to connecting and engaging with customers on a much more personal level. Which includes community marketing in a financial services marketing strategy, especially on social media platforms which most effectively customers rally on, when it comes to a brand and a common cause.
Financial services marketing companies are making innovative products that are bold and clutter-free which will lead them to the right choice every time od customers
Marketers are always looking for new and unique methods to connect with and engage their audience. With the rise of conversion-oriented, community marketing is conversation-oriented. that got a lot easier to do. Through heartfelt conversations, a financial brand can truly differentiate itself and, in the process, move ahead of the pack by winning more mindshare.
Standardize and Optimize Branding and Messaging
The Messaging is more important than ever for effective brand standardization and customer experience, but it is not easy to manage.
Using a unifying design for your company logo, social media profile pictures, header images, and banner ads allows your target audience to connect with your brand across various channels. When the same designs are consistently presented in a clean, clear and easy-to-navigate manner across all digital touchpoints, a steady trust is guaranteed and gaining more mindshare..
Meanwhile, develop an efficient and consistent way of sending messages for your brand across all social media platforms, including websites, emails, advertisements and more. Armed with core branding and messaging guidelines, you'll be able to roll out new campaigns and changes to existing products quickly.
Above all, besides standardization, branding and messaging should be optimized for each social media channel, includes:
1, Audio-visual (YouTube, Facebook, webinars)
2, Authority (LinkedIn, influencer marketing)
3, Brevity (Twitter)
4, Searchability/SEO (website, business blog)
5, Brevity (Twitter)
Personalize All Touch Points
Perhaps, you're probably tired of hearing this, but it bears repeating. Customers want to feel special and are more likely to interact with a brand that sent them offers prior interactions . According to MarketingSherpa, "63% of consumers are annoyed by generic marketing blasts.
If you're not sending emails based on prior interactions with email subscribers, then you're the one being impersonal and annoying. Keep the consumer experience personal with adaptive email marketing.
Personalized marketing is a must do of any digitally based relationship. It's a powerful reminder that great experiences never occur randomly, they are thoughtfully crafted by using the customer's past behavior to predict what he/she will want next.
Financial services firms should be leveraging their treasure trove of consented data to create such personalized touch points wherever possible, from profile pages that change based on the customer's gender or previous activity (e.g., the suggested value add upsell is different if it's a female accessing the page versus a male)
Currently, marketing is no longer about sending the right message to the right person at the right time. The concept of one-to-many communication is a thing of the past. Consumers want to feel like they are receiving a one-to-one communication, especially at touch points that matter the most, like when they are shopping online or interacting with a customer service agent.
However, providing a personalized experience. Personalization must extend beyond just saying hello with a customer's name on the screen. This form of one-sided personalization fails to stimulate two-way dialogue.
Furthermore, one greeting does not fit all customers. Some requests are informational, for example, but other issues may require a different approach. For example, some inquires open the door for a promotion or discount offer to increase purchases at checkout; others are perfect opportunities to provide customer support or even recommend a relevant blog post or case study to educate and inform customers while also bolstering your SEO strategy.
Design Frictionless Digital Experiences
The content you create and information you display online must be easy to understand and navigate. Design Frictionless Digital Experiences simplifies the creation of your marketing content and information structure through a scalable approach that aligns with best practices.
Content and visuals Should not Be Confusing Which can lead to the following;-
Reduction of the effectiveness of a financial services marketing campaign.
The risk of customers bouncing off the website/app/profile and going to a competitor. 
88% of online consumers are likely not to return to a website after a bad customer experience
A streamlined digital experience can include:
Optimizing web pages so they load fast on both desktop and mobile device.
Optimizing web pages for better keyword base on SEO practice.
Navigation should be spefic
Removing unnecessary steps in navigation (e.g., linking directly to a download instead of to a downloads page)
Continually analyzing and optimizing the overall digital experience based on customer data and analytics
Master Financial Services PPC
Master Financial Services is a Google AdWords Advisor and is the preferred choice when it comes to Pay-per-click ( PPC) advertising for the financial services industry. Though, it comes with restrictions both on the regulatory front and the advertising front.
As mentioned earlier, financial service providers must adhere to a strict code of conduct as stipulated in various laws. Besides, advertising networks like Google also restrict advertising of financial services.
You should approach these networks only after getting your policies in place. Additionally, you should have sufficient knowledge about the legal restrictions imposed by the Financial Industry Regulatory Authority (FINRA) and the laws applicable in your state and city.
For the advertizer, Google does not allow advertising of short-term loans (like payday loans), credit repair services, or high APR personal loans. restriction are place on them.
On the internet,cost-per-click is also much higher for financial services companies, with some keywords costing as much as $40 per click.
The best way is to understanding and mastering PPC which is crucial to preserving ad dollars. Your best bet is Tom Fahey . Tom has worked in the PPC industry for over a decade. He also runs his own PPC advertising agency.
On top of that, he has extensive experience working on behalf of Fortune 100 companies. Tom has written an extensive guide on PPC for financial services marketers that goes into detail about creating a PPC campaign and improving existing campaigns. hope you should look out for his contents
Optimize the Customer Journey
Customer journey optimization, also known as "CJO," is all about using your website, app and branch locations to reduce the number of steps customers with similar goals have to take in order to complete a transaction. When you optimize your customer experience, you can reduce the time, cost and hassle associated with reaching those goals – and enjoy an increase in referrals, repeat visits and lifetime customer value.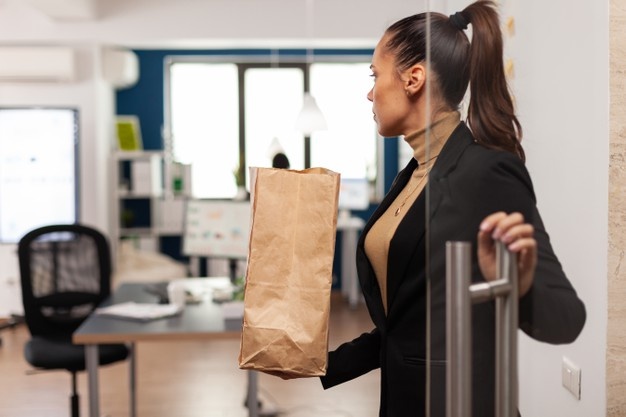 Research has proven that companies that invest in customer journey management increase marketing driven revenue by 24.9% YoY, reduce service costs by 21.2%, and reduce the average sales cycle by 16.8%.
Techniques Available to reduce Customer Journey Includes
Optimizing journeys for each target audience
Investing more in the middle of the funnel and not just top and bottom of the funnel
Data-driven customer segmenting
Linking each segment's customer journey to customer care touchpoints
How to reduce Customer Journey
The first step in making sure it's a smooth one is to understand the different elements of the customer journey. Knowing the various stages of the journey will help you plan around them in order to make the experience more seamless for your users.
By taking a look at each stage, you can see where your current user experience may be falling short and figure out how to improve it.
Collect Marketing Data and Analytics
Collection of Financial Data has been a crucial issues, but if properly evaluate and measure its impact can ensure suitable investments, can equally improve marketing performance, increase appointments and build stronger underwriting relationships. However, without data, it becomes challenging to gain this perspective.
Neustar DataCube is the data warehouse service that seamlessly sources and connects customer data from multiple sources, including CRM systems and social media, in one location. With the growing use of social media, many companies have moved beyond their email databases to connect with customers where they spend time on Facebook, Twitter, LinkedIn and elsewhere.
Today's consumers are also using as many as 10 different devices in a single day to make purchases online. Our unified data structure allows you to collect information about your customers no matter where they gather or how they prefer to interact.
By combining your consented marketing data, from Neustar can deliver real-time analytics to better understand audience segments and optimize campaign performance, driving higher ROI and revenue.
Partner with a Financial Services Marketing Agency
Smaller financial services providers like credit unions have a history of relying on outside companies and marketing agencies to increase their advertising budgets. A good example is larger banks, which spend billions each year on marketing through internal digital marketing teams and financial services marketing agencies.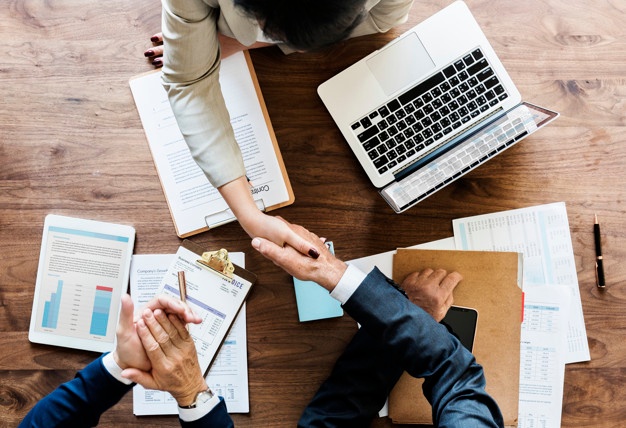 Banks with bigger advertising and marketing budgets are able to attract more account holders, while smaller banks with fewer resources fall behind their competition.
When it comes to digital marketing for your financial services business , you need a dedicated team that is up-to-date with the latest financial services marketing trends, tools, and techniques.
A professional financial services marketing agency can work with you every step of the way to ensure your campaign is on track to reach your target audience and get sufficient results.
Leverage Technology
Marketing automation technology such as chatbots, artificial intelligence, email automation are integrated into target accounts, empowering the sales team to get closer to the customer.
This allows them to spend less time on repetitive tasks, and more time on advancing relationships with their customers. Plus, prospecting and lead management is taken care of seamlessly. However, it is essential to avoid adopting marketing automation technology without a clear strategy.
To Successfully adopting marketing automation requires The Following
Ensuring you have the resources to utilize the technology fully
Evaluating your customer base
Setting aside a budget to follow through with the implementation
Understanding the quality of collected data (is it worth the investment?)
Related Financial Services Marketing Question
Importance of Financial Services Marketing Agencies
Online financial services marketing agencies are designed to help large banks and other financial service providers with their online marketing efforts and SEO. Digital professionals working at these companies understand the online marketing strategies that today's businesses need to increase sales and minimize costs.
A marketing agency will work with you on your website design, pay per click, search engine optimization and other digital marketing strategies to bring you more business at a fraction of the cost it would take to develop this expertise in-house.
Why Financial Services are so Challenging to Marketers
The finance industry is an interesting and challenging space for marketers. It's often difficult to communicate the value of a product or service in a way that is easy for clients to understand, but at the same time manages to include your company and its affiliates. Complicating factors further are the various regulations that govern this industry, both at the federal and state levels.
Conclusion
The digital financial service marketing has grown significantly for financial services provider, but only when well understood and effectively implemented that result can be achieved.
Without an effective and Financial Services Marketing strategy, more money will be wasted on acquiring leads instead of nurturing them and turning them into lifelong customers and advocates.
For you to achive success in the industry better evaluating internal financial services marketing resources is required and strategies to determine what gaps to bridge to generate the expected ROI.