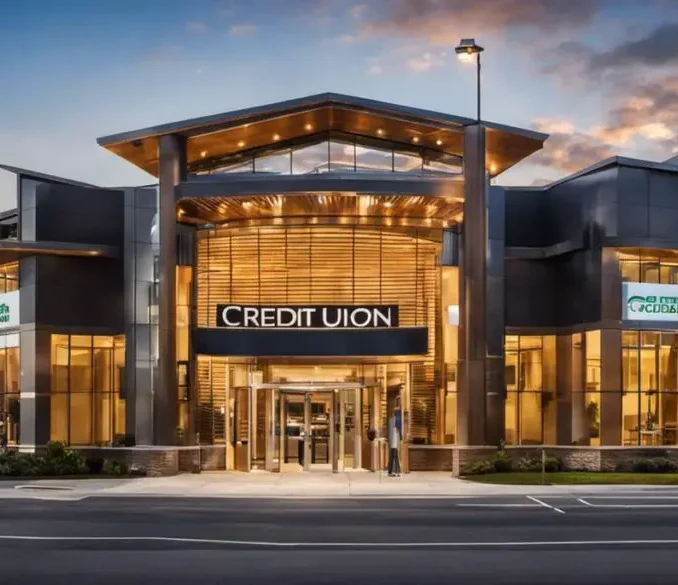 Best Guild :- Best Credit Union Houston
The essence of credit unions most often lie in their ability to offer a variety of financial transaction benefits and a community focused approach not commonly found in traditional banks. This article will provide a deeper understanding of what houston credit unions are, how to join and the unique benefits they offer to their members. Moreover, it will throw more light on the crucial aspects to consider when choosing a credit union, specifically focusing on top rated based Houston credit unions.
Best Credit Union in Houston
When it comes to Houston, several credit unions stand out for their services and customer satisfaction.this includes the following
Highway Credit Union
The Houston Highway Credit Union, for instance, has been serving the Houston Community since 1937, offering a wide range of financial products and services, often with low fees and affordable rates.
JSC Federal Credit Union
JSC Federal Credit Union, initially formed to serve employees of NASA, has grown into a well-regarded institution with a strong community presence. It offers a broad range of financial products, from checking and savings accounts, to auto loans and mortgages, with competitive rates and terms.
Energy Capital Credit Union
The Energy Capital Credit Union, which has been serving members who live, work, or attend school in the Houston metro area since 1934. With competitive rates, minimal fees, and a commitment to personalized service, Energy Capital Credit Union continues to be a great choice for those seeking the benefits of a credit union in Houston.
Texas Bay Credit Union
Texas Bay Credit Union is another top pick, known for its free checking, high-interest savings, and low-rate loans. They also champion financial education by offering resources and tools to help their members make informed financial decisions.
Top Credit Unions in Houston
PrimeWay Federal Credit Union
Having a prominent presence in Harris County and Fort Bend County, PrimeWay Federal Credit Union serves its members with various financial products such as savings and checking accounts, as well as a wide range of loans. One of the key advantages of being a member is receiving competitive interest rates on savings and loans. Nonetheless, some users have expressed challenges while using their online banking platform.
MemberSource Credit Union
MemberSource Credit Union appeals to many Houston locals due to its extensive ATM network and cash back rewards. The credit union offers a variety of accounts from checking, savings, and IRA accounts to student and commercial loans. Although their services are commendable, a few members have reported less satisfactory customer service in specific branches.
Houston Federal Credit Union
Notably serving the Greater Houston area, Houston Federal Credit Union provides a plethora of financial products and services. Significant member benefits include their wide range of financial education resources and competitive auto loan rates. However, some customers have expressed concerns about their online and mobile banking platforms.
Smart Financial Credit Union
Smart Financial Credit Union is particularly well-regarded for their financial literacy programs and community involvement. They offer regular banking products in addition to services such as financial planning and investment advisory. Though a popular choice, some users have noted that they need to improve their customer service responsiveness.
Shell Federal Credit Union
Founded in 1937, Shell Federal Credit Union primarily serves Harris County and offers services like savings accounts, checking accounts, personal loans, mortgages, and more. Members can enjoy benefits like free online banking, mobile banking, text alerts, and no minimum balance. However, some customers have reported slow processing times for certain transactions.
JSC Federal Credit Union
JSC Federal Credit Union primarily serves the NASA community, but extends membership to select counties around Houston. They offer various deposit accounts, lending services, and financial education resources. The main criticism is that their physical branches are limited, causing inconvenience to some members.
Energy Capital Credit Union
Energy Capital Credit Union serves numerous counties in the Greater Houston area and offers a comprehensive list of financial products. Their competitive rates on home and auto loans have received positive customer reviews but criticisms are mainly due to occasional delays in their loan approval process.
As a potential member in search of a credit union, it is crucial to weigh the unique benefits and possible drawbacks of each choice. In order to make the most suitable decision, individuals should bear in mind their personal financial requirements and preferred conditions before deciding to join or switch to a specific credit union in Houston.
Factors to Consider When Choosing a Best Credit Union
Access and Convenience offered by Top Houston Credit Unions
When evaluating Houston's best credit unions, one key aspect to ponder on is that of accessibility. This encompasses their branch locations, the spread of ATMs, their operating hours, as well as the availability of online and mobile banking services. For those constantly on the move, or for those who lean more towards digital banking, a credit union with a comprehensive online presence, user-friendly mobile apps, and ample ATM access is of uttermost importance.
Evaluate Member Benefits
Member benefits are vital when choosing a credit union. Often, credit unions offer lower fees, competitive interest rates on savings, affordable loan rates, and other beneficial financial services. For instance, credit unions like the Houston Police Credit Union offer competitive rates on various loans, from auto loans to personal loans.
Types of Services Offered
Another significant factor to consider is the type of services offered. Many credit unions offer a full range of services similar to a traditional bank, such as checking and savings accounts, credit cards, home and auto loans, among other services. Texas Bay Credit Union, for example, offers services such as home equity loans, boat loans, and RV loans, on top of the standard banking services.
Pay Attention to Reviews and Reputation
It's also advisable to consider the credit union's reputation and member reviews. BBB ratings, online reviews, and word-of-mouth recommendations can provide valuable insights into the credit union's customer service, problem-solving ability, and overall member satisfaction.
Comparison between credit unions in Houston
In terms of comparison between different credit unions in Houston, Houston Federal Credit Union (HFCU) offers free checking with no service fee and an interest rate of up to 0.10% APY on savings. They have 14 local branches and access to over 55,000 ATMs worldwide. On the other hand, Houston Police Credit Union offers a competitive 0.20% APY on its savings account, with a variety of loans at competitive rates.
When comparing member benefits, The JSC Federal Credit Union offers a high yield of up to 1.15% APY with their eChecking account. They also offer a wide range of loan types, including personal loans, vehicle loans, and home loans.
Services offered by TDECU – Your Credit Union include free checking accounts, high yield savings and CDs, mortgage services, insurance, and investment services. They also provide a mobile app with remote deposit, online bill pay, and alerts.
How to Join a Credit Union in Houston
Top Houston Credit Unions
Identifying the optimal credit union in Houston is dependent on your specific financial needs and personal preferences. Highly rated credit unions such as Shell Federal Credit Union, Houston Federal Credit Union (HFCU), First Community Credit Union (FCCU), and Energy Capital Credit Union could be considered. These credit unions offer a wide range of financial services, spanning from savings and checking accounts to mortgages, auto loans, and personal and commercial loans among other services.
Is Eligibility to Join a Credit Union Constrained
Before joining a credit union in Houston, it is critical to establish your eligibility. This is typically based on criteria such as your employment, residential address, or involvement in a particular group, organization, or community. For instance, Shell Federal Credit Union is open to anyone who lives, works, worships or attends school in Harris County, Texas. On the other hand, certain credit unions may require you to be an employee of a certain company or industry to become a member.
Required Documentation
To apply for membership at a Houston credit union, you generally need to provide several documents such as Proof of identification (ID), Proof of Eligibility, and Proof of Address. The accepted forms of ID usually include a driver's license, passport, or state-issued ID. Proof of eligibility could be an employment ID, associational ID, or a paystub. Lastly, utility bills or rental agreements are commonly accepted as proof of address.
Membership Fees
Credit unions require a small, one-time membership fee that ranges typically between $5 and $25, but it varies from one union to another. This fee is usually returned to you if you decide to end your membership. In addition to this, a minimum deposit is required to open your account.
How to Apply for Membership
Most credit unions in Houston offer both online and offline options to apply for membership. The process usually involves filling a membership application form where you provide your personal information and details regarding your eligibility. You need to submit the required documents along with the application. Post submission, the credit union reviews your application and notifies you about your membership approval.
Why Choose a Credit Union
Credit unions are member-owned and operate to serve their members rather than to maximize profits. Being a member of a credit union allows you access to lower interest rates on loans, higher interest rates on savings, lower fees, and a more personalized banking experience. Credit unions are also known for their community-oriented focus and excellent customer service.
Frequently Asked Questions
Can anyone join a credit union in Houston, Texas? 
While anyone can apply, eligibility to join is typically restricted to those meeting specific criteria, which could be based on place of employment, residence, or membership in a specific group or organization.
Is my money safe in a credit union? 
Credit unions are insured by the National Credit Union Administration (NCUA), providing similar protections to the FDIC insurance at banks.
Can I join more than one credit union? 
Yes, there is no restriction on joining more than one credit union, as long as you meet the eligibility criteria for each one.
Do credit unions offer the same services as banks? 
Credit unions provide most of the essential banking services such as checking accounts, savings accounts, loans, and more. However, they may not have as extensive a range of services as large commercial banks.
What happens if I am no longer eligible? 
If you change jobs, move or no longer meet the eligibility criteria after becoming a member, in most cases, you can still remain a member of the credit union.
Conclusion
After taking a deep dive into understanding, comparing, and evaluating credit unions, it's evident that joining a credit union could be a beneficial choice for many people. Each credit union has its own uniqueness and offers a multitude of advantages, especially those based in Houston, which have been meticulously evaluated in the article. However, the decision should be based on individual needs and circumstances. The guide to joining a Houston-based credit union, detailed in this article, should provide a smooth pathway for those seeking membership. Remember, the journey towards financial wellness is a personal one, and choosing the right institution is a significant step in that journey.